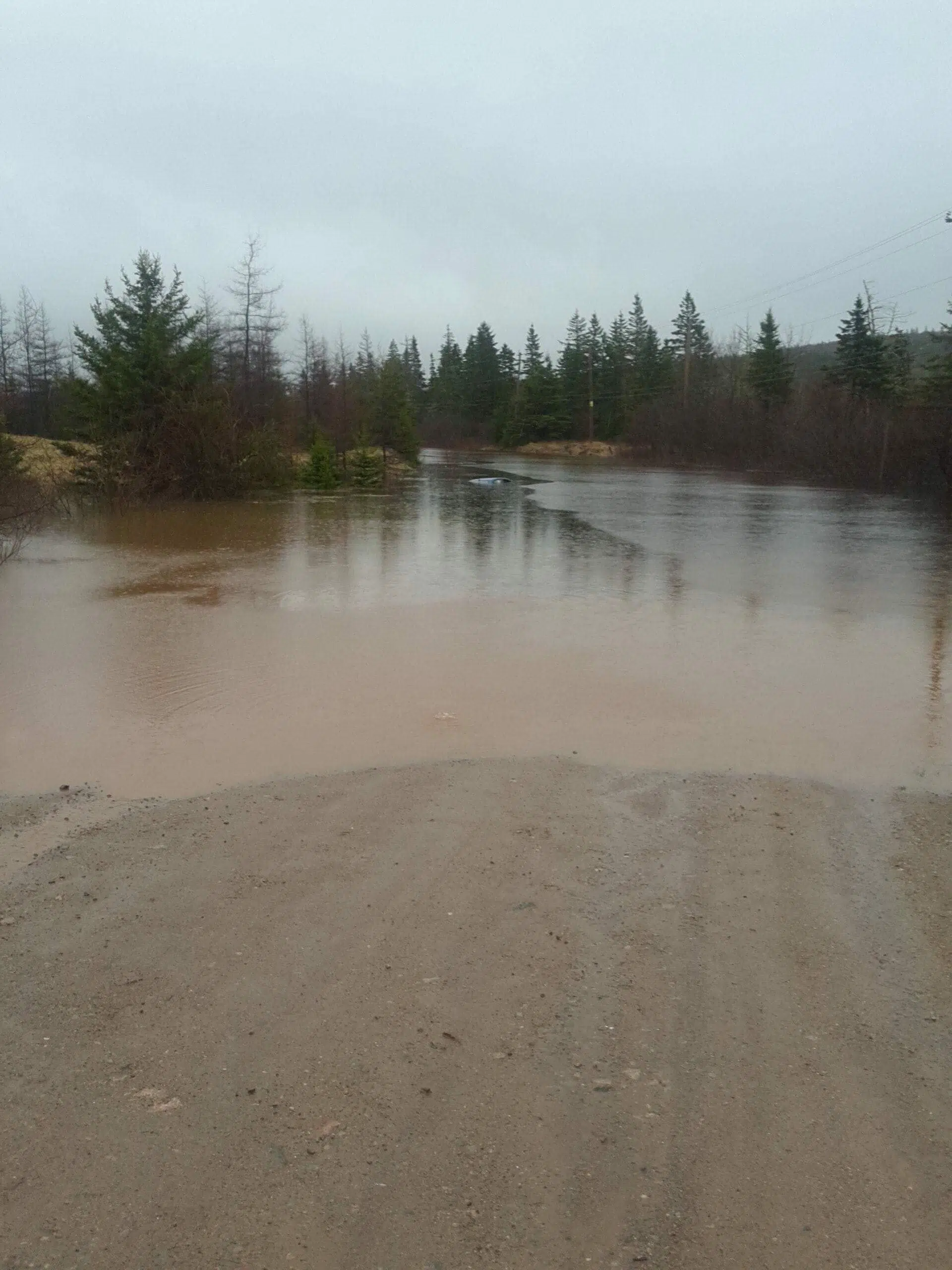 The Tory MLA for Cape Breton-Richmond says she wants flooding concerns addressed for a road in the riding.
Alana Paon says there are ongoing issues with Loch Lomond Rd.; a Department of Transportation and Infrastructure Renewal truck was stranded after the water level rose in the winter, then a pair of visitors got stuck in late April.
She says part of the road is near an old mine site, and there's an issue with drainage.
Paon tells The Hawk work is needed to avoid a potential tragedy.
"The culvert under the road and the culvert on the mining site on the opposite side of the road are not able to take the capacity of water that they used to," she says. "There's either an issue with a culvert being collapsed or clogged."
Paon says officials with a couple of departments would be involved due to the mine site, but she hasn't heard a definitive answer as to what will be done.
She has also voiced concerns with the Lennox Passage Bridge.
Paon says it's more than 40 years old and repair work, which has been done, isn't enough- a "massive rehabilitation project" is needed.
She says the bridge has been part of the province's capital plan since 2012.
"If this work had been done in a timely manner- years ago- we wouldn't have a bridge that's in this current state," she says. "We have to put more resources towards our failing infrastructure."
Lloyd Hines, the province's transportation minister and the MLA for Guysborough-Eastern Shore-Tracadie, says a culvert collapsed in the Loch Lomond Rd. area.
He says the culvert is owned by the Department of Natural Resources officials- not TIR officials- and Department of Environment officials are also involved.
Hines says they're working toward a solution, but he's not sure when that will happen.
"We hope to have it repaired in a definitive way," he says. "I can't really put a timeline on that because we're trying to work with the three departments, and also the environmental concerns that are there."
Hines says warning signs are up and they want to encourage local traffic only.
He says the Lennox Passage Bridge has had long-standing issues, but temporary work has been done, and a speed limit reduction is no longer needed.
Hines says it's very safe, and they'll continue to monitor it.
He says a step toward the work will be taken in the summer.
"The work we will do, which will be repairs to the deck and steel work underneath the bridge, concrete and mechanical repairs and replacement of the joints- that tender will be out in mid-July."
Hines says the bridge work will be finished by the end of 2018.