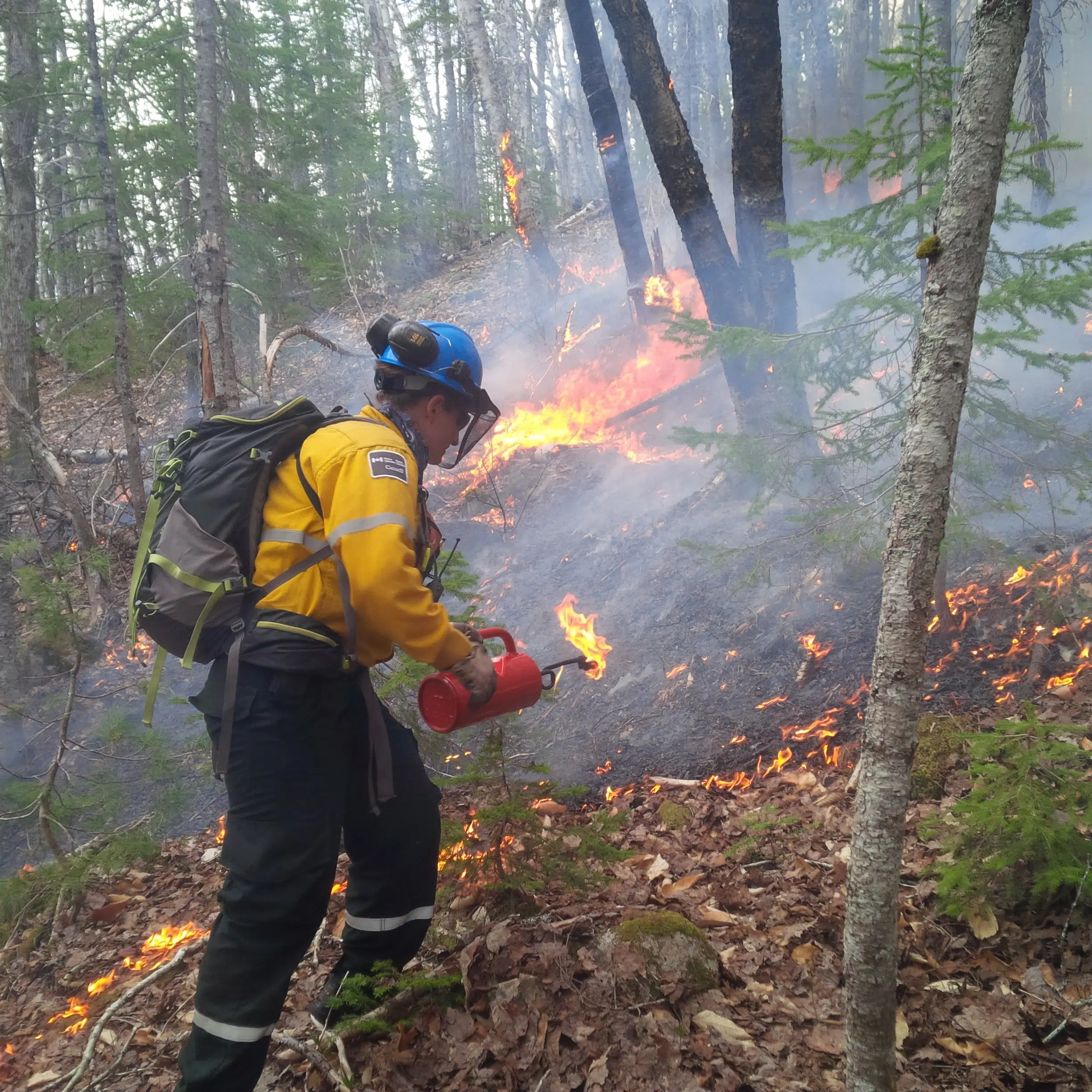 Officials with Parks Canada say they plan to conduct a prescribed fire as part of a regeneration project.
Jed Cochrane, Parks Canada's fire ecologist and incident commander, says Red Oak and White Pine are the targets in Cape Breton Highlands National Park.
The fire will be in a 39-to-50 hectare area near Warren Lake.
He says planning a prescribed fire takes several years, and officials with the Department of Natural Resources and Emergency Management Office are on-site during the process.
Cochrane tells The Hawk they're hoping previous success leads to positive results after the fire.
"We know that, historically, fire played a very important role in some of these Acadian forests' ecosystems in terms of Red Oak and White Pine regeneration," he says. "Fire opened up the forest, it cleared off the leaf litter off the forest floor, and it allowed Red Oak and White Pine to regenerate."
Cochrane says crews will monitor wind, temperature and possible rain, and a helicopter may be visible.
He says the project cost is hard to predict until it's finished.
"We generally know that prescribed fires cost less than a wildfire would," he says. "As we go through the days, the cost (of) what we utilize adds up, and then we don't really know a cost until the end, after the fact."
Parks Canada officials say a test fire burned for roughly a half-hour Tuesday.
They say it didn't produce the required ecological results, so ignition wasn't continued, and they'll wait for better conditions to try again.
Photo credit: Parks Canada