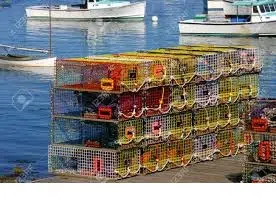 Members of the Gulf Bonafide Fishermen's Association say the 2018 season seems to pretty similar to 2017.
Duane Boudreau, the association's president, says there are better results at some wharves, and a decline at others.
He says the general consensus indicates there's been a slow increase in the catch through the past number of years.
Boudreau tells The Hawk it's getting more expensive to go out.
"Costs tend to increase on a year-to-year basis," he says. "Fuel is more expensive than last year, bait is more expansive than last year- the costs have definitely increased."
Boudreau says the average fisherman probably spends roughly $100 dollars on fuel in a day, and between $150-200 dollars in bait, on top of paying workers.
He says demand is higher than ever, and they'd be pleased with higher prices, but that's not within their control.
Boudreau says recent deaths off the coast of Inverness Co. have shaken members of the fishing community.
"The fishing community is a family and it affects all of us- we're all deeply saddened by the tragic events," he says. "Our thoughts and prayers are with those affected, especially those in Port Hood."
Hugh Watts, 39, of Port Hood and Glen MacDonald, 58, died when their boat capsized roughly 100 metres from shore off Murphy's Pond May 12.