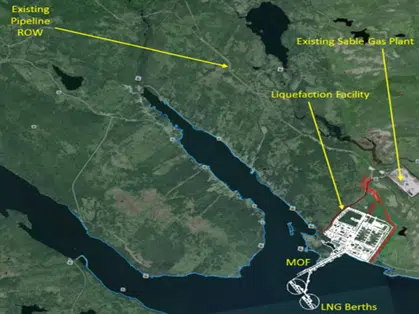 Pieridae Energy reps have officially submitted an application for the construction of a liquefied natural gas plant in Guysborough Co. through our province's Utility and Review Board.
UARB officials say their mandate is to review any public safety issues, not environmental issues.
They say they're working with an independent expert who will review, make recommendations and certify the safety and operation of construction and operation of the proposed Goldboro LNG plant.
Written comments made regarding the application have to be sent to UARB officials by June 15; company reps will have until July 20 to respond, before a permit can be handed out.