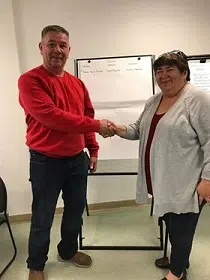 There will be no election for chief in a First Nations community in Victoria Co.
Wagmatcook Chief Norman Francis Bernard was the only person to put their name forward ahead of Wednesday's deadline to file nomination papers, so he was acclaimed to a fifth term.
Bernard was first elected in the 2010 band council election.
There will be a long ballot for band councillors- 29 candidates have filed nomination papers.
Wagmatcook residents will pick seven when they cast their ballots July 4.