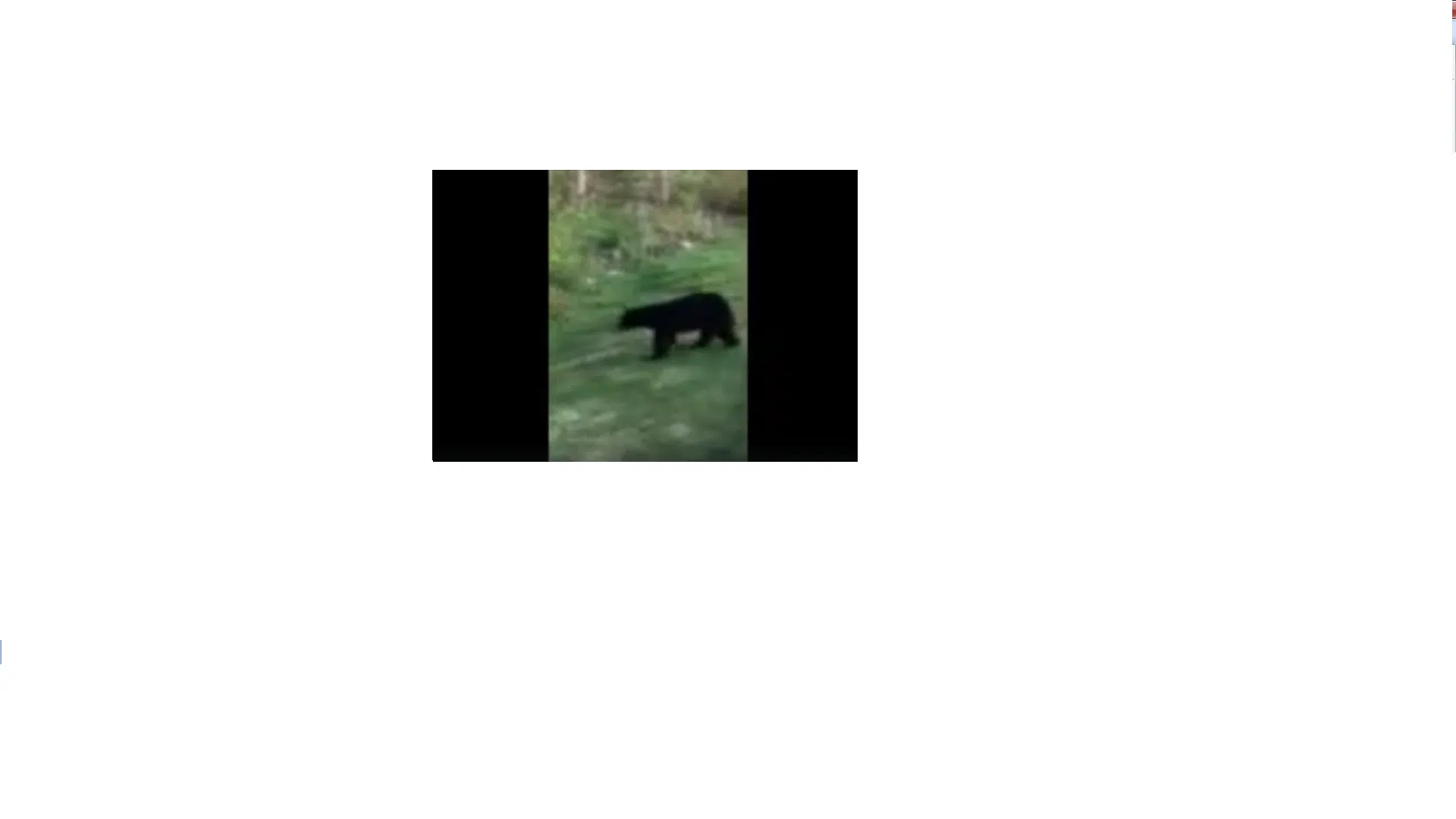 Officials with the Department of Natural Resources say they've received a lot reported bear sightings in the Port Hawkesbury area the last few weeks, especially the last couple of days.
Sarah Spencer, a DNR biologist, says sightings started in the Tamarac area; they captured one bear with a live trap Sunday night, but there's still another out there.
She says they've had their members talking to residents and businesses about the sightings, and how to keep the bears away.
Spencer tells The Hawk properly taking care of green bins, bird feeders and barbecues are some measures to follow.
"Really making sure that your green bins are stored properly- if you have a shed, and you're able to put your green bin into there, that's a great way to deter bears from coming into the area," she says. "This is the time of year where everything is heating up, and those green bins that weren't a problem during the winter are now putting out these delicious smells for the bear."
Spencer says it doesn't seem the bears are aggressive, but juvenile bears are leaving their mothers this time of year.
She says you might notice helicopters overhead trying to find the second bear Wednesday.
"We actually do have helicopters in the area right now working on other wildlife management issues," she says. "If the weather clears, we are hoping to fly over the area just to get a look, and see if we might be able to see this bear that we're getting the sightings on."
Spencer says another live trap has been set in the area.
You can find more information from DNR officials by clicking here.