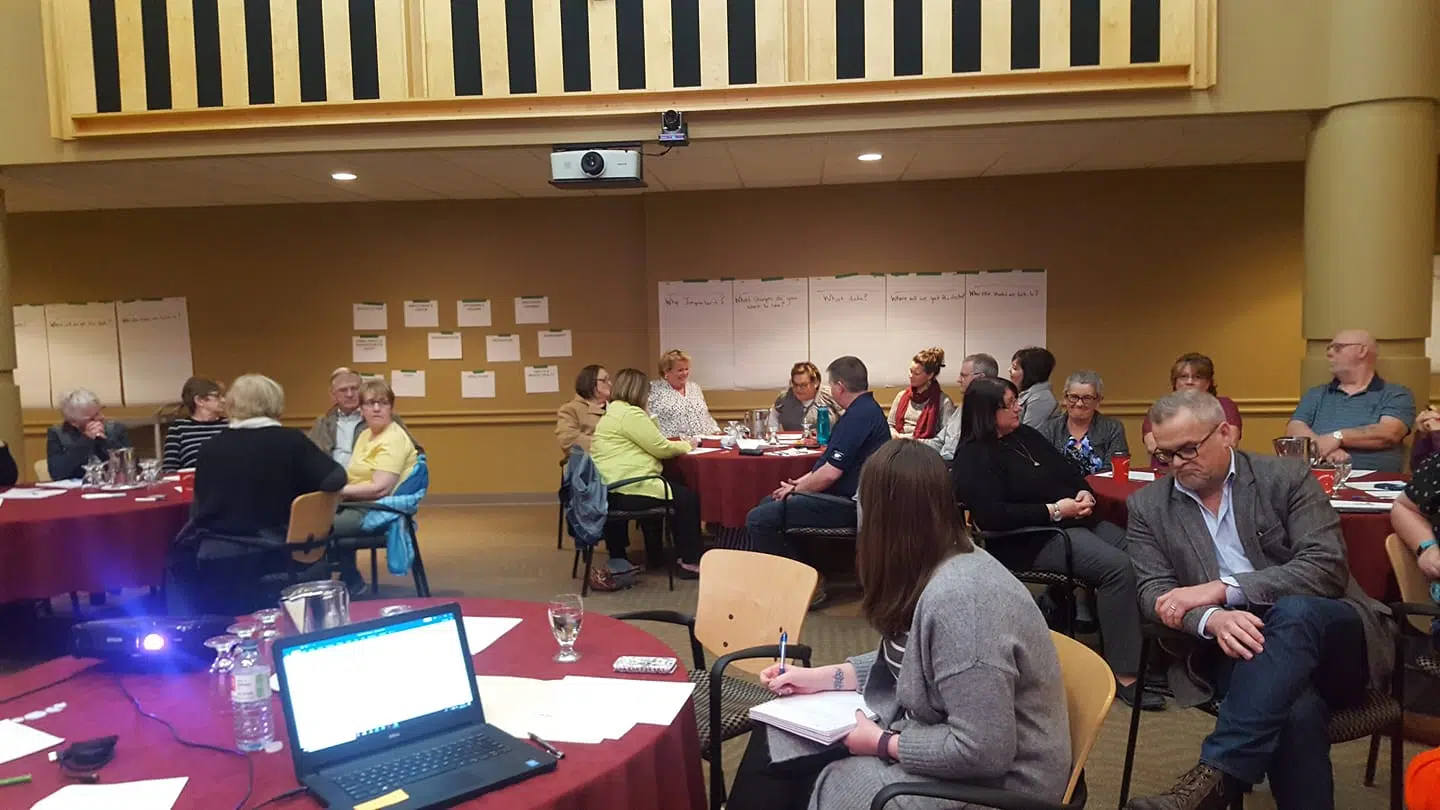 Port Hawkesbury town officials say an initiative exploring the community, identifying gaps and trying to bridge those gaps is part of an effort to build a stronger community.
Representatives from Strait Region Society for Children, Youth and Families worked with Community Foundation of Nova Scotia members and Strait Area Chamber of Commerce reps to host a Vital Signs conversation in Port Haweksbury Monday.
After Tuesday night's town council meeting, Brenda Chisholm-Beaton, the town's mayor, said it was a specialized focus for the local community.
"We took a look at all kinds of different issues or opportunities and we got to vote with our feet, so everybody got some stickers and we were able to identify what were our top-five priority areas.
Chisholm-Beaton said seniors, youth, affordable and accessible housing, health and mental health and jobs were all focused on.
Vital Signs conversations are scheduled in Richmond Co. and Inverness Co. next week.
Photo credit: Amanda Mombourquette, Strait Area Chamber of Commerce