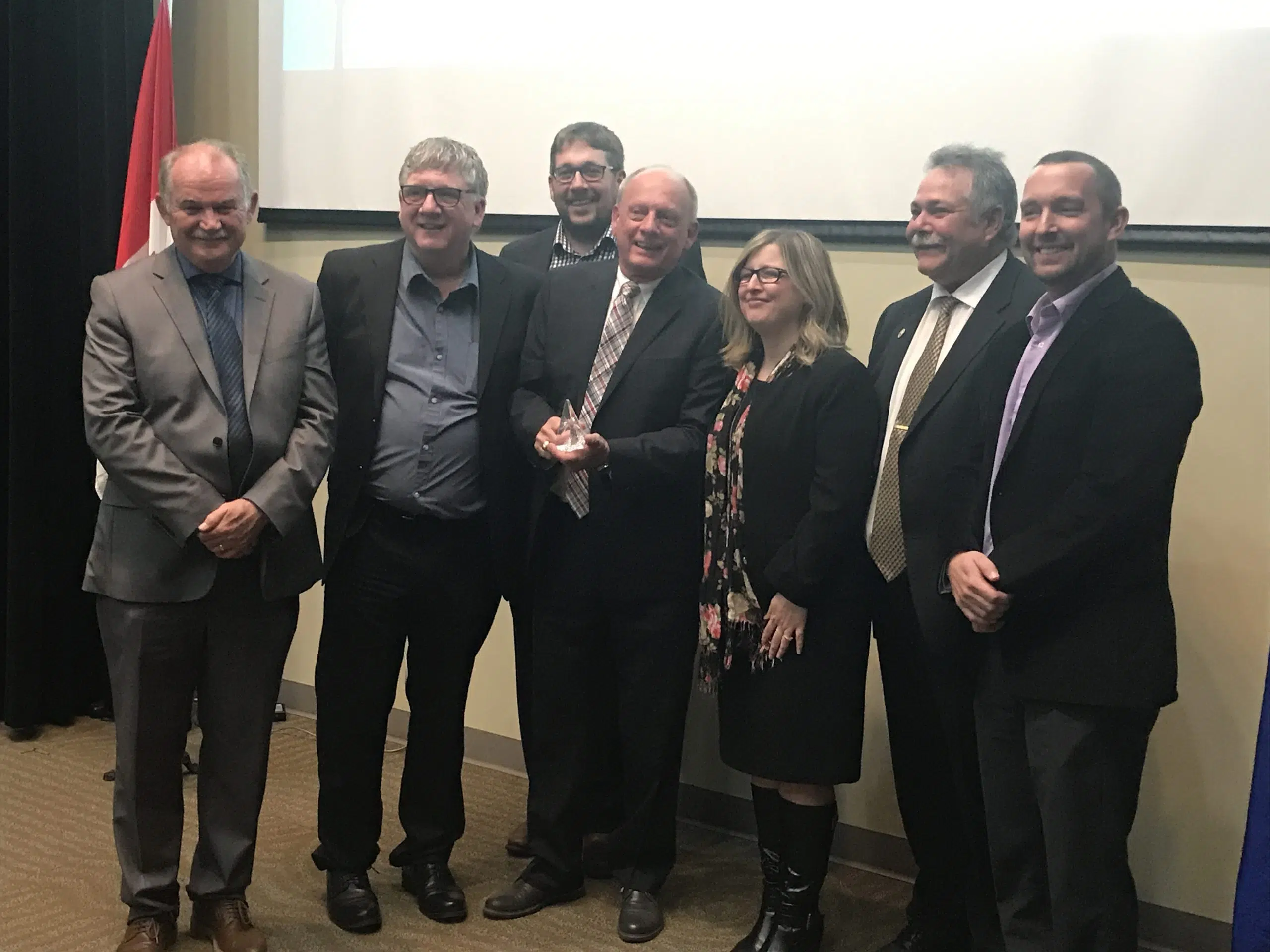 Town councillors in Port Hawkesbury have honoured a staff member with over four decades experience at the municipal level.
Tuesday night was Larry Evans, the town's solicitor, last council meeting after 43 years, working with 14 councils and three mayors.
Brenda Chisholm-Beaton, the town's mayor, highlighted a long list of titles and accomplishments from Evans' tenure including founding member and chairperson of the Port Hawkesbury Foodbank, and past president of the Rotary Club of Port Hawkesbury and the Strait Area Minor Hockey Association.
After the meeting, Chisholm-Beaton said Evans has meant a lot for the community, both small and large.
"What do you say about a person who contributes that much to the Town of Port Hawkesbury council and also the Town of Port Hawkesbury, and the region?" she said. "He will be missed."
Town officials honoured Evans with a crystal lighthouse.
Chisholm-Beaton said that represents his service in guiding the town and being a holder of town's history since 1975.
She said town officials will have to go through a process to find a replacement for someone who retires.