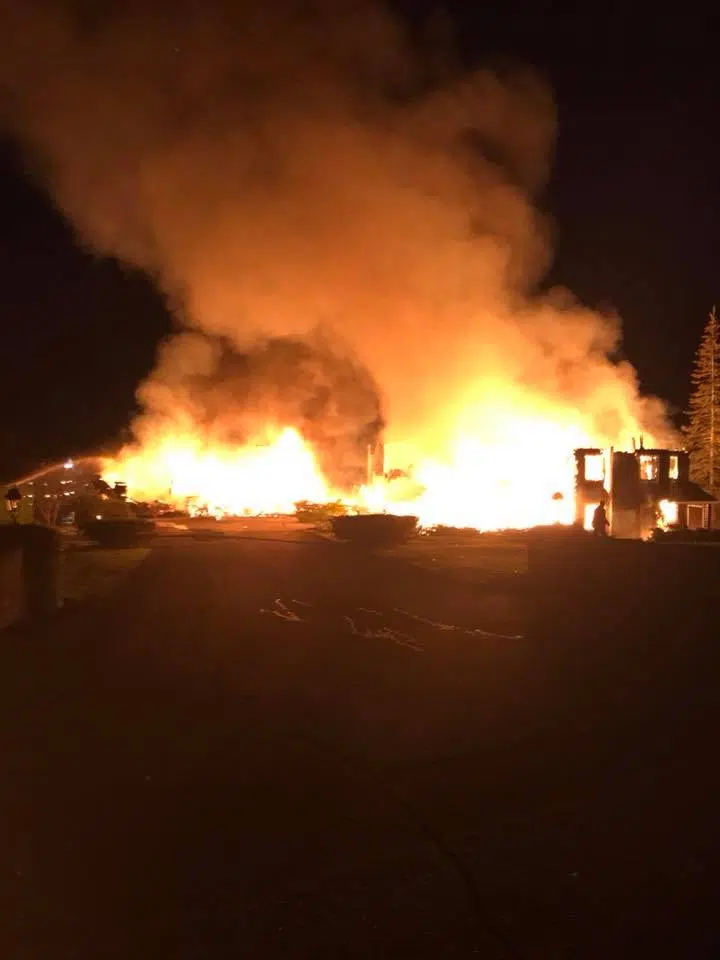 Fire destroys main building of Inverary Inn
Fire has levelled part of a business in Victoria Co.
The main building of the Inverary Inn in Baddeck has burned to the ground.
It happened early Thursday; the fire started at roughly 2 a.m.
Members of the Baddeck, Middle River, Whycocomagh, North Sydney, Sydney Mines and Big Bras d'Or fire departments responded.
A Baddeck resident tells The Hawk there were people staying in the building when the fire started, but everyone managed to escape safely.
He says it's not believed there was damage to any other areas of the resort.
The fire has affected traffic off Hwy. 105 into the village; Exit 8 is closed, so you have to use Exit 9 or Exit 10 to get into Baddeck.
Classes have been cancelled at Baddeck Academy as a result of the fire; the school is next door to the resort.
Photo credit: Byron Phillips