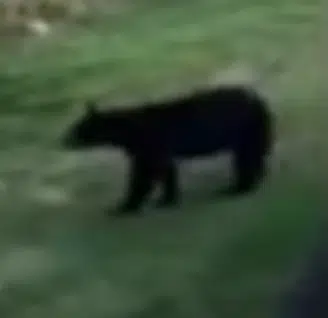 A local Department of Natural Resources spokesperson says a bear live-trapped in the Port Hawkesbury area has been put down.
Bruce Murphy, Inverness Co. Wildlife Technician, says scare tactics didn't work on the first of two bears they were tracking in the area, and it was too close to humans.
Murphy tells The Hawk they originally planned to release it into the wild, but they decided to euthanize it based on its aggressive behaviour shortly after it was caught Sunday night.
He says DNR reps managed to live-trap the second bear in Port Hastings Wednesday night.
Murphy says the plan is to release that bear.