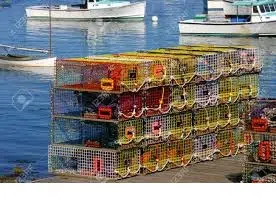 Local lobster fishing reps say they're hopeful catches remain strong as the end of the season approaches.
Duane Boudreau, the president of the Gulf Bonafide Fishermen's Association, says the 2018 numbers across the board seem higher than 2017.
He says their season closes at the end of June.
Boudreau tells The Hawk it's been a positive season so far.
"Although it varies from fisher to fisher, I think it's been a good season overall- generally, catches have been up," he says. "The demand for our live product appears to be pretty strong, so that's all positive."
Boudreau says everything is affected by the cost of fuel- it drives the bait and most of their expenses.
He says they're optimistic for what the final few weeks will bring.
"Hopefully the catches remain strong," he says. "Hopefully we'll see a price increase, and with any luck, we'll finally seem some of our expenses reduced."
Boudreau says they've missed a day nearly every week of the season due to wind.