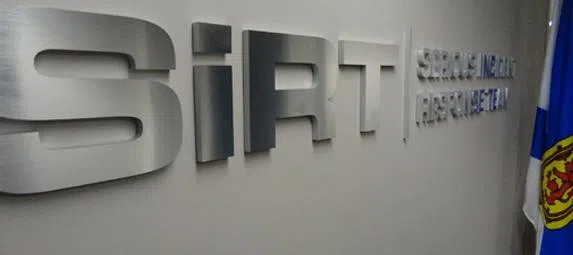 UPDATED WITH CORRECTED INFORMATION:
The province's independent police watchdog is investigating an incident that started in Cape Breton Co.
Officials with the Serious Incident Response Team say a woman, 22, suffered serious injuries Sunday night.
They say Cape Breton Regional Police officers were called to an exit in Frenchvale., where a woman was threatening to run into traffic, at roughly 10:30 p.m.
SIRT officials say officers determined the woman was confused and incoherent, so they arrested her through the Involuntary Psychiatric Treatment Act, and took her to Cape Breton Regional Hospital in Sydney for assessment.
They say she fled from police custody when she arrived at the hospital, jumped over a pony wall, landed on the roof below, jumped off the roof, and suffered two broken legs and two compressed discs as a result.