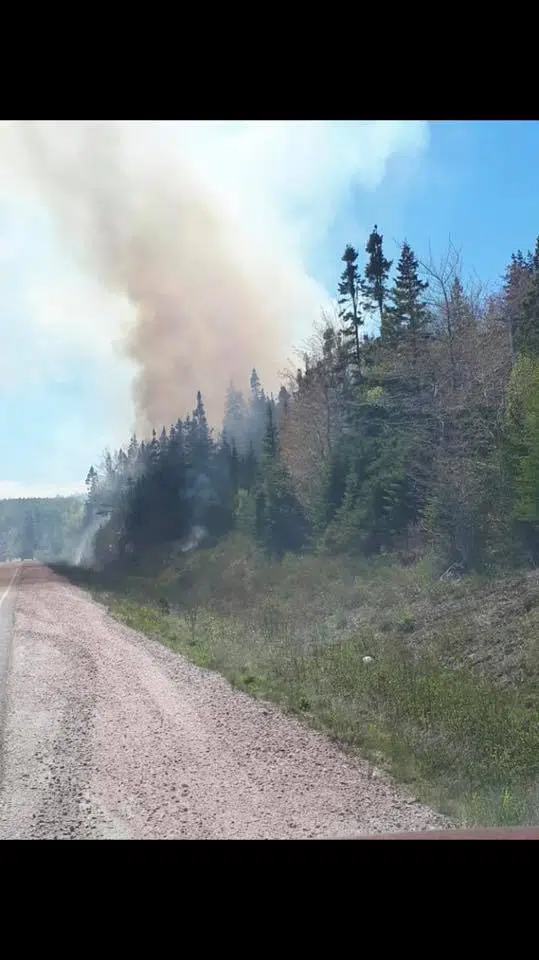 Officials with Parks Canada say they've contained a fire in Cape Breton Highlands National Park.
They say the three-hectare fire started near Neil's Harbour in Victoria Co. when a tree fell on a power line.
It happened at roughly 2:45 p.m. Wednesday.
Park Canada officials say three patients from Buchanan Memorial Hospital, which is roughly a kilometre south of where the fire was, were evacuated as a precaution.
They say that section of the Cabot Trail was temporarily shut down, but has since re-opened.
Officials say members of their fire crews, local volunteer firefighters, officials from the Department of Natural Resources, Victoria Co. emergency measures co-ordinator, and a helicopter all helped fight the fire.
Photo credit: Karlie Dawn Best