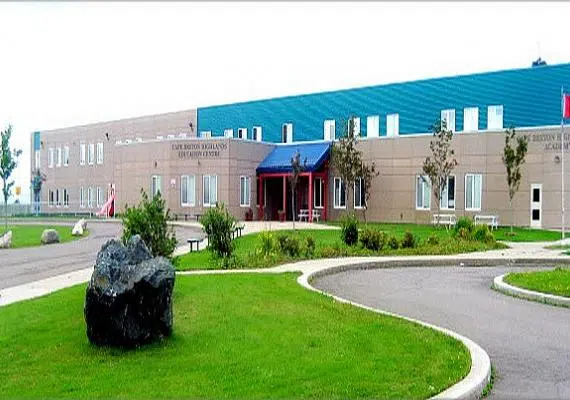 A student at Cape Breton Highlands Academy say a walkout was needed because of the way school officials handled- or didn't handle- an alleged sexual assault.
Kiera Doyle, the walkout's organizer and student council secretary, says more than 50 students took part in Wednesday's walkout at the Inverness Co. school.
Doyle says the alleged in-classroom incident, which involved an 18-year-old young man and 14-year-old girl, took place June 1.
She says everyone is innocent until proven guilty, but some students were threatened with disciplinary action if they talked negatively about the alleged perpetrator.
Doyle tells The Hawk school officials' role in the situation was concerning.
"The administration was not helping us- they would not answer our questions, they would not have any statement, they would not talk to the family of the young girl," she says. "We, as students, decided to get together when our administration came and made us break it up."
Doyle says they want freedom of speech, and to feel safe in their school.
She says their graduation and prom were seemingly threatened if the walkout happened.
Strait Regional Centre for Education officials say there are alternative, preferred methods for students to voice concerns, including addressing school officials and student council and school advisory council members.
Doyle says similar efforts did not go well.
"There was an email sent out saying that we apparently have had a platform to talk about this, (that) we should have went about this another way," she says. "In reality, whenever we had proposed asking questions or talking, we were completely shut down."
An SRCE spokesperson says meetings were scheduled Thursday, and they're working with students to move forward.
Doyle says she's not trying to target school officials, but she wanted to get the conversation going.
Photo credit: Cape Breton Highlands Education Centre/Academy website (www.cbheca.srsb.ca)