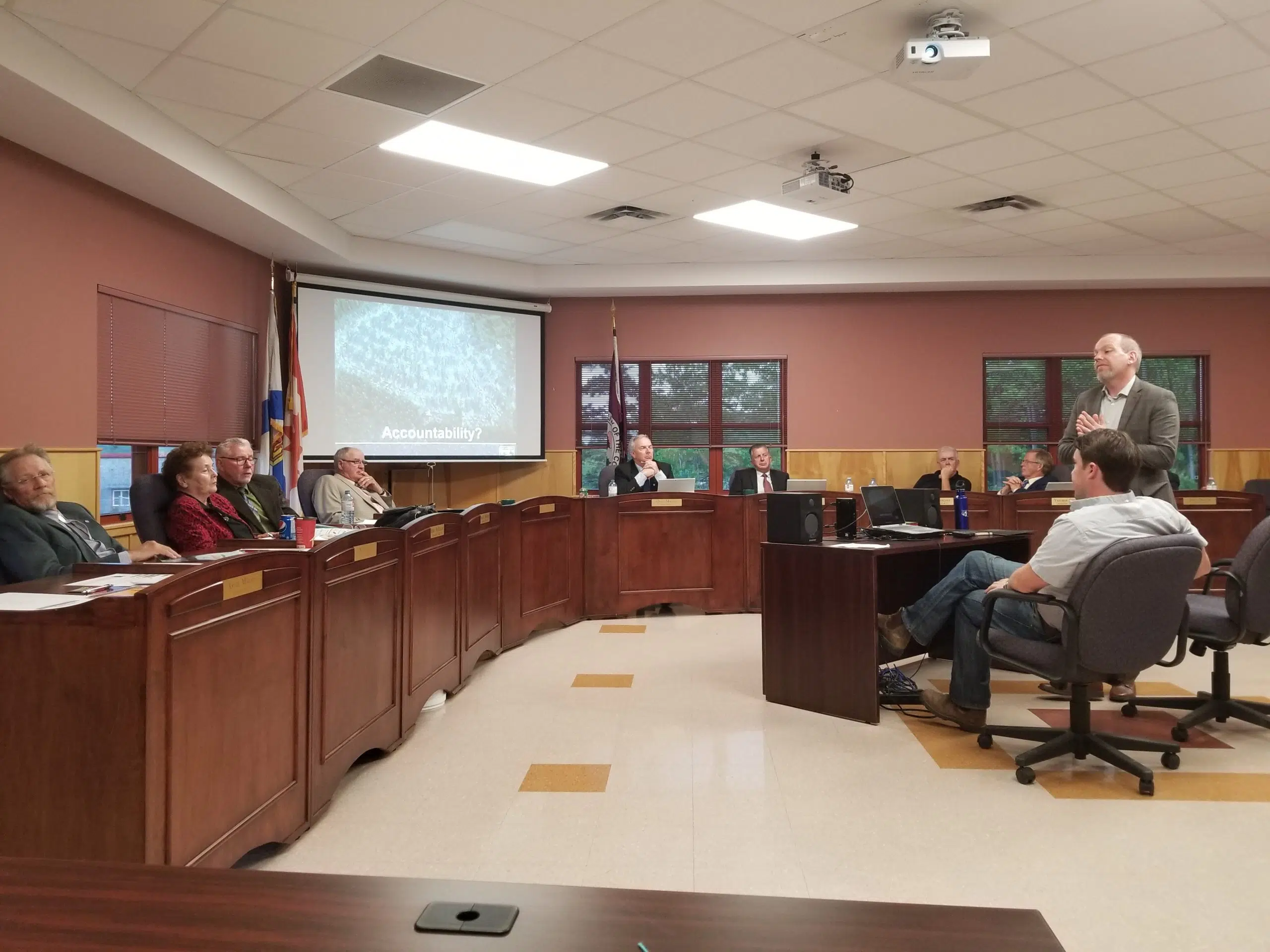 Municipal officials in Antigonish Co. have heard a presentation from Port Hawkesbury Paper reps.
Andrew Fedora, the company's sustainability and outreach leader, provided an update on what they're doing in the region's forestry sector to councillors at Tuesday night's regular meeting.
After the meeting, Owen McCarron, the county's warden, said it was a good opportunity to learn more when it comes to mill reps' harvesting practices.
"There's maybe a common myth that there's a larger area being worked on, but I think when they gave the overview of the areas that they actually have to leave as natural areas, it's a fairly high percentage," he said. "Almost 50 per cent of the area under the Crown license they actually can't go in."
McCarron said they were told clearcutting is necessary in some cases.
"It's not a necessary treatment in every stand, but some stands really do need to be clearcut so it's all putting it in perspective," he said. "The follow up treatment is what I think is critical, so that the public knows that reforestation is going to be going on in a practical and effective manner."
McCarron said members of the public need to know reforestation is happening in a practical and effective manner.