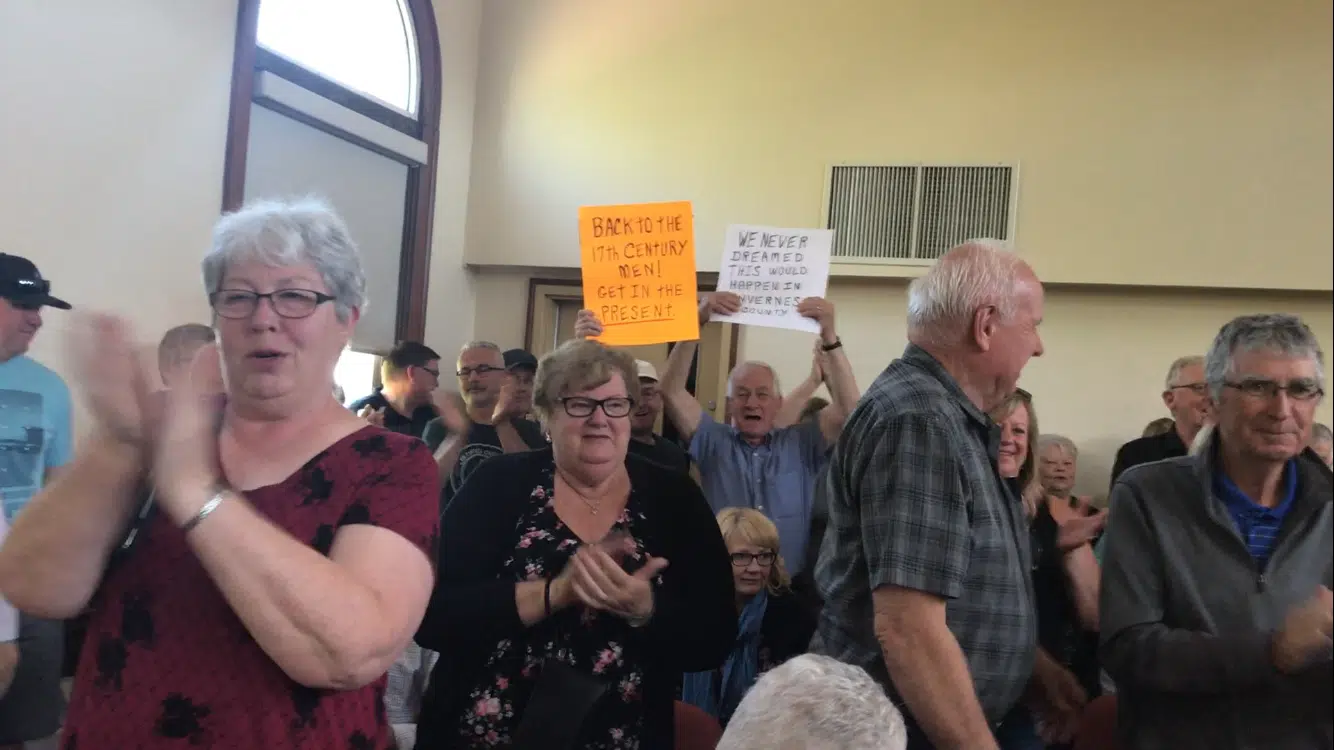 A municipal councillor in Inverness Co. says he felt left out of discussions because he wasn't aware of concerns that would be raised at a special council meeting.
Laurie Cranton, the councillor for District 2 (Margaree-St. Joseph), supported Betty Ann MacQuarrie, the warden of the municipality, at a meeting to review her performance Friday.
He says it wouldn't have served them well to just oust someone from their position.
After the meeting, Cranton told The Hawk they need to handle concerns properly, and debate and vote on them.
"All kinds of serious issues could come up, but they need to be dealt with at the meeting with everybody there so you can get proper dialogue and proper understanding of the concerns," he said. "Then you try to fix them; you try to solve the problems."
Cranton said hiring a new CAO, opening seven staff positions as a result of their organization review, and a new strategic plan are some of the recent successes they've had through MacQuarrie's leadership.
He said they could seem disorganized to members of the public if they don't properly address issues.
John MacLennan, the councillor for District 4 (Whycocomagh-Orangedale-Ainslie), says they'll move forward; he signed the documentation to support MacQuarrie's removal.
MacLennan brought up a "bitter point" for councillors- funding for the regional airport in Port Hastings.
A two-thirds majority vote was needed to remove MacQuarrie, but Jim Mustard, the councillor for District 3 (Inverness/Glenville/Dunvegan), rescinded his signature at the meeting, and no vote was held to remove the warden as a result.
MacLennan said he would have preferred the meeting to include a vote.
"Definitely- that's why we wanted the meeting, to see what would happen," he said. "I guess we would have (had) to elect a new warden."
MacLennan also brought up a concern relating to MacQuarrie reaching out to members of the media and the public to inform them of Friday's meeting.
He said councillors didn't lose, but it was a good meeting, and he accepts what was decided.
A resident says he felt it was important to be at the meeting to support the warden, due process, and transparency.
David Greenwell said he was concerned about transparency when MacLennan raised the issue of MacQuarrie letting people know about the meeting.
Greenwell said he's pleased the discussion was held in public.
"That is a request that is not to be done in private- that affects us all," he said. "It's a public thing that affects us and should be not discussed behind closed doors; that requires a public hearing."
Greenwell said a lot of work from councillors will be needed and some pride will have to be swallowed for the elected officials to move forward.