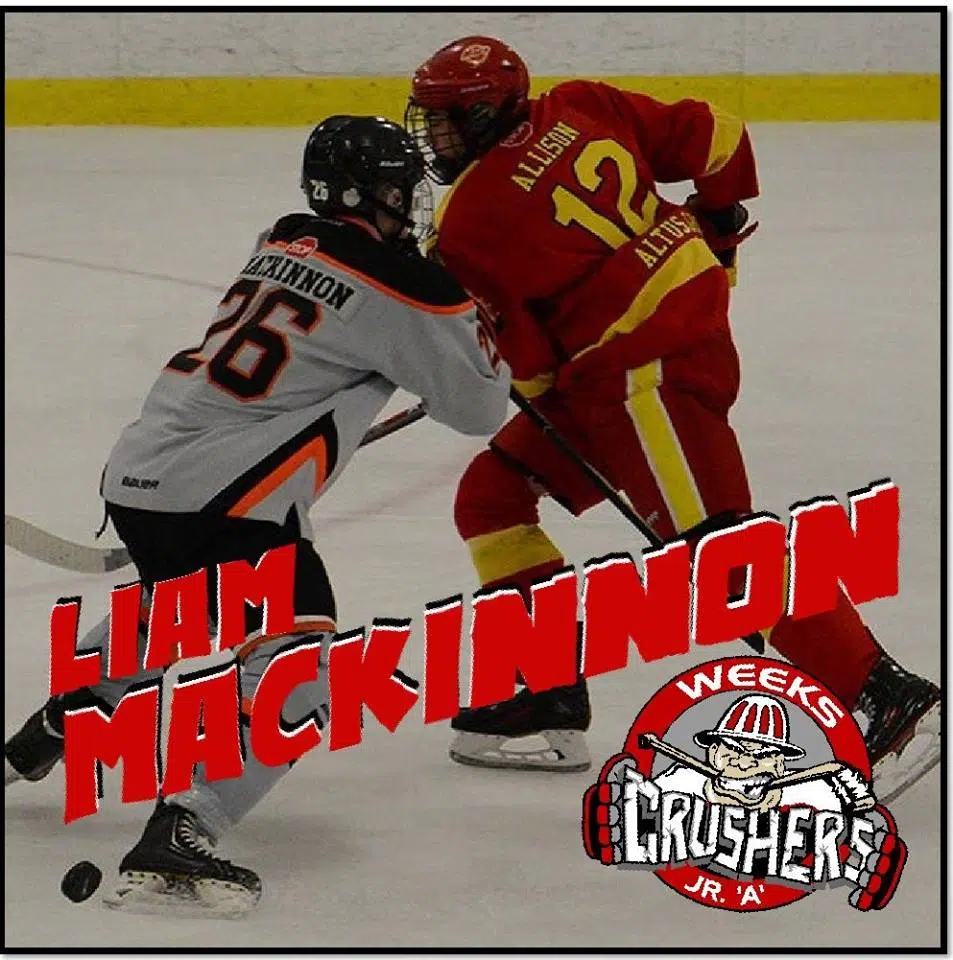 A former captain of the Cape Breton West Islanders has had his Maritime Hockey League rights traded.
Liam MacKinnon wore the "C" for the Islanders in the 2017-18 Nova Scotia Major Midget Hockey League season; he also played one game with the South Shore Lumberjacks in the MHL.
The Lumberjacks have sent MacKinnon to the Pictou Co. Crushers for the upcoming 2018-19 MHL season.
Photo credit: Facebook/Pictou Co. Crushers