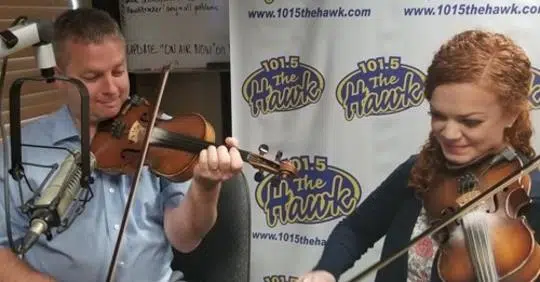 A music festival featuring some of Cape Breton's best Gaelic music is on the horizon.
Organizers say fiddles, bagpipes, concerts, céilidhs and dancing are only some of the exciting parts to the fifth edition of KitchenFest!.
They say an 'Eat Local' program is also an important part of the nine-day series, which kicks off Friday.
Margie Beaton, the marketing director for the Gaelic College, told The Hawk Morning Show it's nice to spotlight what's offered on the Island.
"It's kind of just doing what we do here anyways; it's a lot of the establishments that have music, it's putting that on full blast," she said. "(It's) also opening up others to get in on the fun, and open the door for our neighbours and anyone that wants to get a slice of life in Cape Breton."
Beaton said it's a fun tee-up for a full summer of céilidhs in Cape Breton.
She said a week of festivities were launched for the 75th anniversary of the Gaelic College, and they've kept the tradition going.
Rodney MacDonald, the Gaelic College's CEO, says there will be a variety of singers, fiddlers, piano players and pipers throughout the festival.
MacDonald said their growth has been prominent coming into the 2018 edition of the festival.
"We've grown considerably; the first year, I think people were trying to figure out what was KitchenFest! all about, and we had about 5,000 people attend events," he said. "(In 2017), we had 10,000 people, so we've doubled in four years, and (in 2018) we're extending the festival from seven days to nine days."
MacDonald said you might even find a "pop-up céilidh crew" throughout the event.