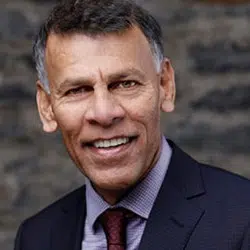 Members of a coal power transition task force say they want to broaden conversation with industry reps and community members regarding the coal phase out.
Hassan Yussuff, the president of the Canadian Labour Congress and the co-chair of the Task Force on Just Transition for Canadian Coal Power, was in Port Hawkesbury for a meeting Wednesday.
He says locals have been worried about job replacement and training access, among other things.
Yussuff tells The Hawk it will impact more people than what it first seems.
"It's not just direct jobs that are going to be impacted- it's also the spin-off jobs that come with these jobs that are very good-paying jobs," he says. "People can raise a family and, of course, have a good life."
Yussuff says they hope to provide an interim report by the end of August, and a final report in December.
He says the goal is to have their report finished ahead of the 2019 federal budget.
Yussuff says they're aware each area has different needs.
"I think in the context of the engagements we're doing, not every community is the same," he says. "There's some unique challenges to certain communities across the country, and there's some unique needs that need to be met."
Yussuff says he believes the 2030 phase out deadline will be extended.