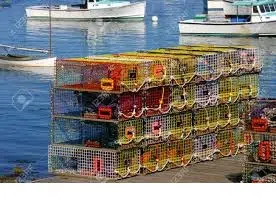 The president of the Gulf Bonafide Fishermen's Association says local fishers want their voices heard, so they believe it's important to attend the pipeline protest in Pictou Co. Friday.
Duane Boudreau says because a lot of spawning of different types of species takes place in the Northumberland Strait, a proposed plan to dump millions of litres of effluent into those waters on a daily basis is concerning.
Boudreau tells The Hawk they're worried about possible consequences.
"We clearly don't want to see (Northern Pulp mill) close down, but we'd like to have some sort of assurances that what they're going to be doing won't impact the Northumberland Strait," he says. "The Northumberland Strait is a pretty important area for the entire region."
Boudreau says overall, they're pleased with this past season, which came to close at the end of June.
He says catch was up and the weather wasn't too bad, but costs were higher than ever.
Boudreau says he believes increasing costs will be a concern moving forward; fuel prices are crucial for their boats, but also the transportation of bait.
He says catch totals varied across the zones.
"I think a little further west did better than some of the guys in the middle of our fishing area," he says. "The guys on the east end did well as well."
Boudreau says the price of lobster is $1 lower on average compared to the price at this time last year.
He says market prices finished the season at about $6.50, while the cost for canners was roughly $5.75.
Boudreau says there's also a couple of projects association reps will be working on throughout the fall and into the winter.