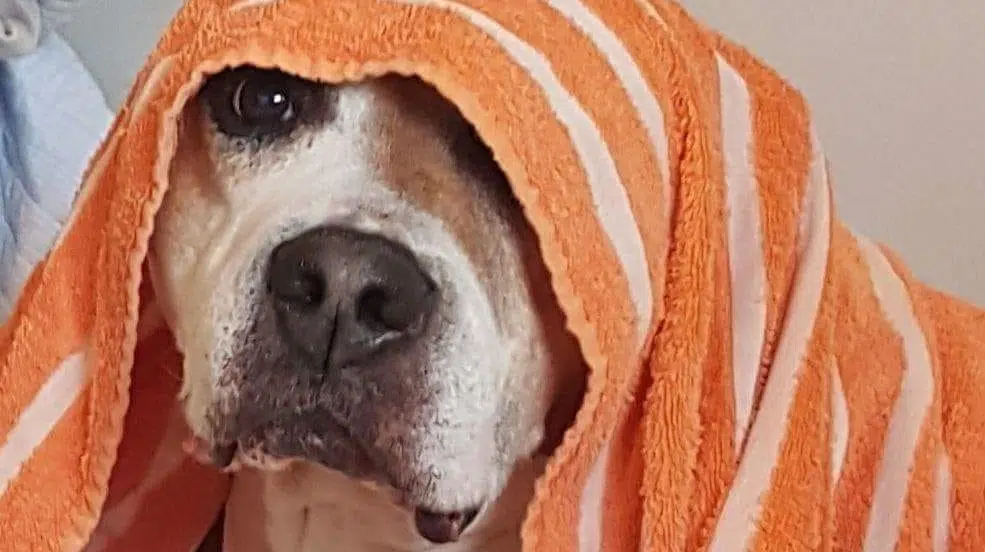 The warden of the Municipality of the District of Guysborough says amendments to their municipal dog bylaw are anticipated.
The owners of a mixed-breed American Staffordshire Terrier were expected to voice concerns regarding the regulations at Wednesday's Committee of the Whole meeting, but it wasn't needed because a motion to send the discussion back to staff members passed at the meeting.
Vernon Pitts, Guysborough's warden, tells The Hawk he's in favour of no dog breed bans, but safety is still the focus.
"That's the road I'm hoping we go down; staff (members are) going to do a very thorough investigation, we have to exercise due diligence here," he says. "I don't think we should be making a kneejerk reaction- I think we should do our investigation and make a good, sound decision following that."
Pitts says all bylaws get reviewed, and the dog bylaw was just reviewed quicker than anticipated, but community opposition wasn't the reason.
Carieann Parker, the dog in question's owner, says Chico is a member of the family just like her kids.
Parker says she's excited for a more fair approach.
"I'm hoping that breeds never get brought into a situation at all again," she says. "It's not the breed of the dog, it's how they're raised- it should be done on a case-by-case basis."
Parker says she's thankful for all the support; an online petition has more than 3,400 signatures.
Pitts says it's important to re-examine current restrictions.
"Times change- we haven't looked at this bylaw since 2004, so it's time to look at it and maybe relax the rules a bit, and see what we can come up with," he says. "I'm sure we can come up with a bylaw that will be palatable to all parties."
Pitts says a formal resolution on the issue will probably take more than a month.
Photo credit: Chicho for Change! Facebook page