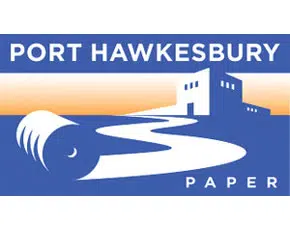 Representatives with Port Hawkesbury Paper say they're quite happy to be able to avoid the strain of a countervailing duty on the company.
Mike Hartery, the company's co-operations manager, says they received two updates last week; a ruling by World Trade Organization officials came in favour of Canadian supercalendered paper producers, and they were advised a countervailing duty against the company was revoked.
Hartery tells The Hawk they're trying to work with a clean slate moving forward.
"We were advised that the countervailing duty has been fully revoked retroactive to day one, which was in the month of August 2015."
Hartery says they've been feeling the impact of the CVD for the nearly three years since being implemented.
"The impact has already been felt for close to three years," he says. "It (has been) quite a strain on the business."
Reps with Verso, another paper company, filed for a changed circumstances review with officials from the US Department of Commerce in March.
Documents indicated if the request was granted, reps with Port Hawkesbury Paper and Irving Paper would pay a percentage of refunded money back to their counterparts at Verso; that amount would be capped at $42,000,000.