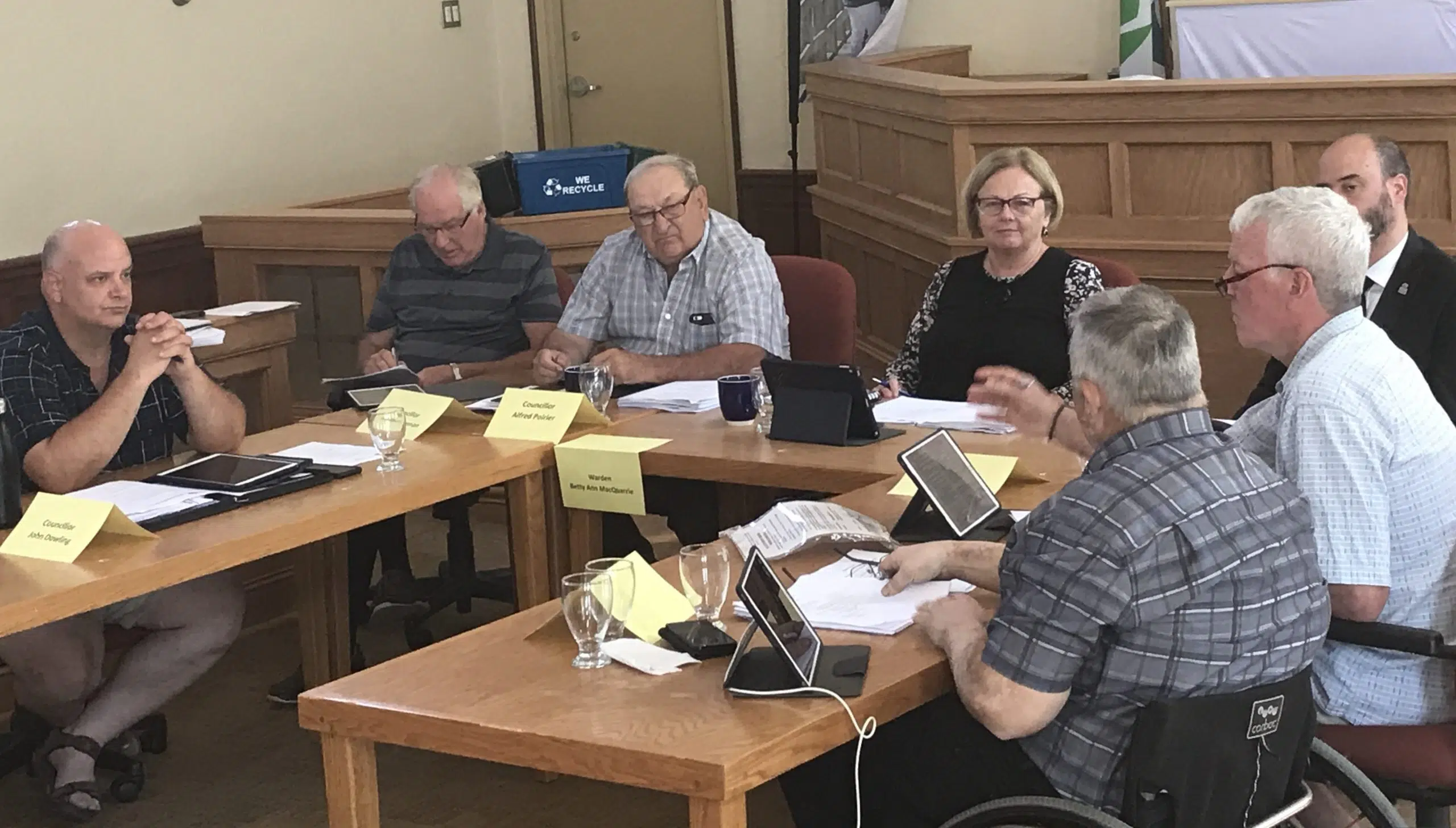 Inverness Co.'s warden says they're serving notice of motion to look at some changes to a number of municipal policies.
The policies relating to council meetings and proceedings, travel expense, council code of conduct, and personnel policy updates are all being reviewed.
Betty Ann MacQuarrie says turning off cell phones during council meetings, as well as changing the date of council meetings are two things they'll look at.
After Monday's municipal council meeting, MacQuarrie told the hawk the proposed changes are part of the county's organizational review.
"We've actually been working on policies previous to now- it's all pretty much coming about with the organizational review," she says. "We're getting reorganized and we're doing a good job."
MacQuarrie said feedback and input can be provided in the meantime; one policy will be discussed at a meeting in August, while the remaining topics are expected to be approved in September.
She said they want the changes to be unique to them.
"It's a way of making policy ours," she said. "There's all kinds of rules and regulations in the Municipal Government Act, but we're taking ownership of our policy."
The next council meeting, which will be a trial of the Thursday date, will be Aug. 9.