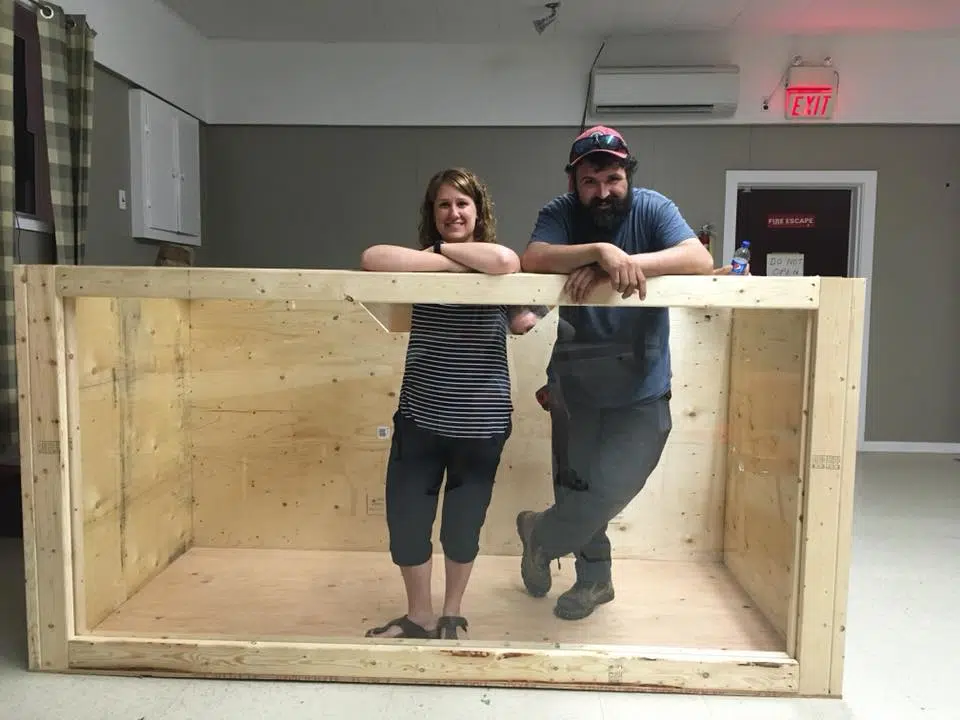 A fundraiser for a pair of fire departments in Inverness Co. is heating up.
Bernice Curley, the chair of Margaree Chase the Ace, says the draw is down to two cards, and Wednesday's jackpot will be more than $1 million.
She says this is their second round of Chase the Ace as a fundraiser, and they were thrilled with a $72,000 jackpot the first time, so they didn't imagine they'd surpass $1 million this time.
Curley tells The Hawk volunteer fire departments in Margaree and North East Margaree will benefit with new trucks and updated equipment.
"The Margaree Fire Department has already paid off their new truck that they purchased (in 2017); our (North East Margaree) Fire Department has replaced our turnout gear, and we have purchased a second-hand fire truck," she says. "I'm not exactly sure what the Margaree (Fire) Department has their (money) earmarked for- we have two more trucks that need to be replaced."
Curley says having four venders selling tickets during the week separates them from other Chase the Ace draws.
She says she's thrilled by the magnitude of their event.
"Myself, personally, I'd like to see it go down to one card," she says. "At this point, this far in, I want to see how big we can make this go."
Curley says they've had support from outside the firefighting community- community members are stepping up, volunteering, and working together.
She says they sell tickets until 8:30 p.m.; the draw usually takes place about a half-hour later.