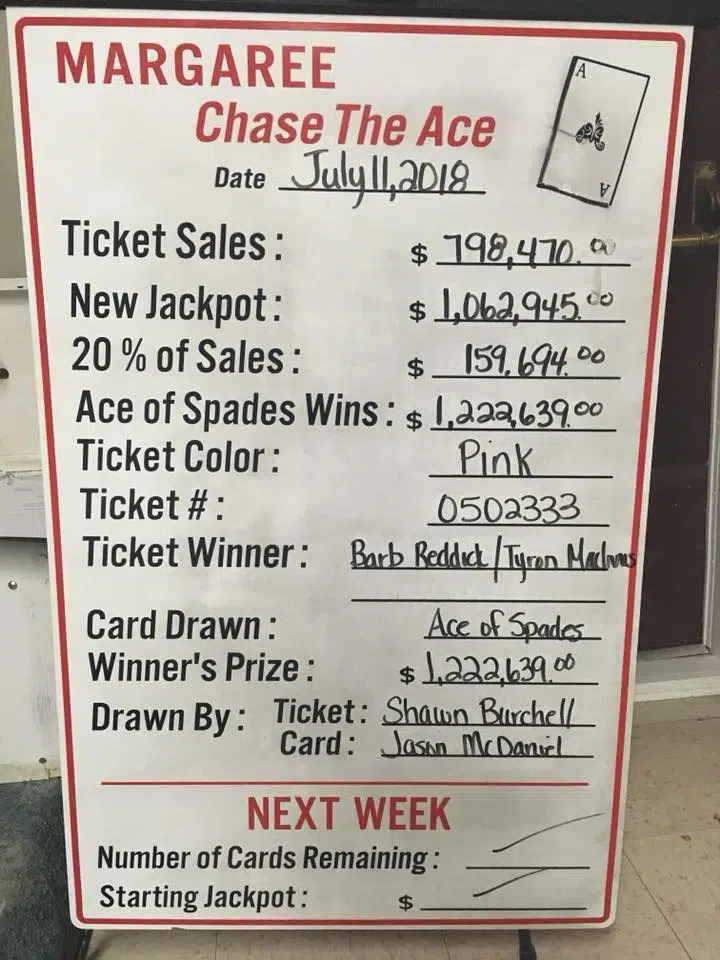 The ace of spades has been drawn in Margaree.
The jackpot for Wednesday night's Chase the Ace fundraiser was more than $1.2 million.
There were two cards left in the deck.
Barb Reddick of Guysborough and Tyrone MacInnis of Glace Bay, Reddick's nephew, split the grand prize; they weren't at the event, so the winning card was picked for them in their absence.
Money raised from the 51 weeks of ticket sales goes toward the Margaree and North East Margaree volunteer fire departments; they each were in line for more than $500,000 before Wednesday's draw.