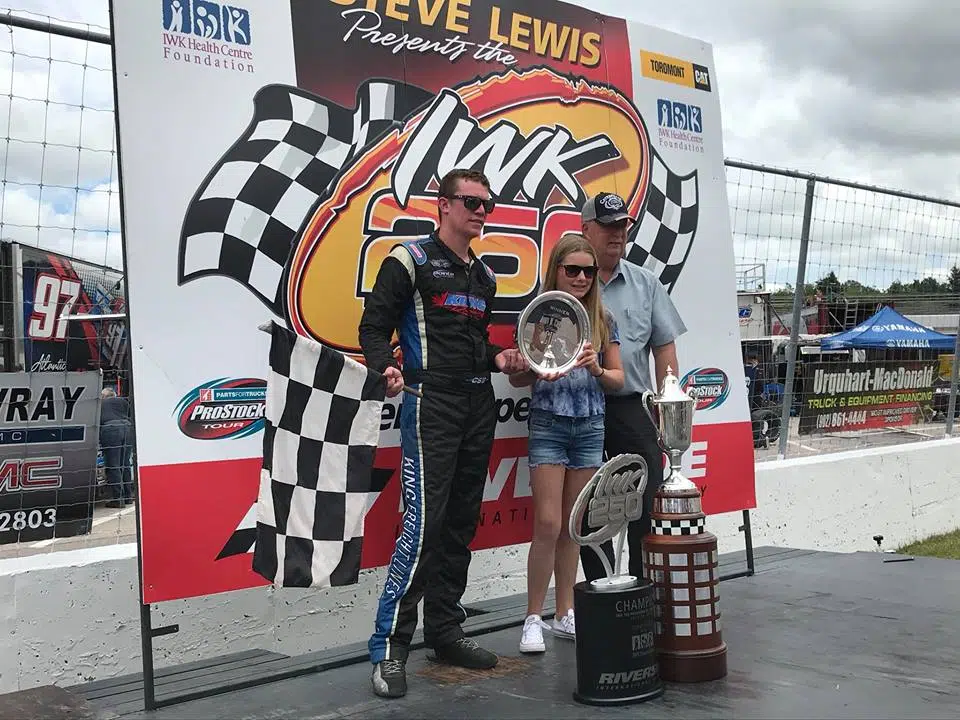 A first-time winner took the checkered flag at the IWK 250 at Riverside International Speedway.
Cassius Clark of Maine finished first at the high banks of Riverside Sunday afternoon.
Drivers were on lap 74 when rain delayed the event Saturday night.
Dave O'Blenis was second; NASCAR celebrity driver Kenny Wallace finished third in the "Cat Car for Kids."
After the race, Clark said it was special racing Wallace.
"Yeah it's pretty cool, I actually raced him in 2006- I won it and he got third," he said. "Good to see him up here- he did a real good job to finish third."
Antigonish's Donald Chisholm sits 24th in the overall Maritime Pro Stock Tour standings after six of 12 races.