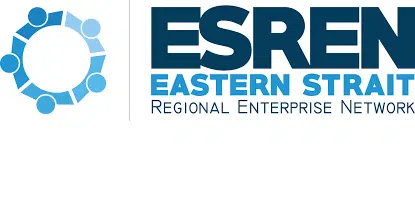 The chief executive officer of the Eastern Strait Regional Enterprise Network says things are heading in a very positive direction.
Officials with all municipal units in the REN- the Town and County of Antigonish, the Town of Port Hawkesbury, and the Municipalities of the Districts of Guysborough and St. Mary's- submitted notice of intent to withdraw in March.
John Beaton, the CEO of the REN, says concern regarding officials with the provincial government are being addressed by municipal leaders now, including input on how funds are spent, requesting the full funding amount promised when the REN formed, and long-term funding as opposed to year-to-year.
Beaton tells The Hawk it's not his decision, but he's hopeful they'll withdraw their one-year notice letters.
"I really can't speak to that at this point in time, but that was sort of the main change that our municipal partners would like to see," he says. "If that happens, I would say, and it's just my personal opinion, that it's likely that they'll withdraw letters they submitted."
Beaton says they're very optimistic regarding their future.
He says they'll take the proposal to their provincial counterparts after approval from municipal leaders.
"At the end of July, that's when the meeting is being established between our oversight committee and the Department of Municipal Affairs," he says. "The request will be made to (Minister Chuck Porter)."
Beaton says thinking regionally is essential, and they have to work together.
ESREN's annual general meeting took place in Guysborough Wednesday.