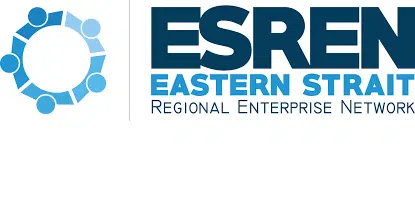 Town councillors in Antigonish have approved three recommendations involving their commitment to the Eastern Strait Regional Enterprise Network.
Councillors discussed the REN at July's regular town council meeting Monday night.
One of the recommendations involves provincial funding, while another would have REN officials report to one board instead of the current two- the Board of Governors and the Liason Oversight Committee.
The third is for officials with the six municipal units that make up the REN to provide a three-year funding commitment, instead of the current year-to-year funding model.
After Monday's meeting, Laurie Boucher, Antigonish's mayor, said town councillors added an amendment to find out if officials in the other municipal units are signing on for three years before they commit.
"If everybody agreed, then we would agree as well to the three-year commitment," she said. "And that does not mean that we will not give a three-year commitment- that just gives us the opportunity to come back, look at it again, and make sure we know what we're saying yes to."
Boucher said the goal is to tighten up the governance model of the REN.
She said the recommendations will go to the province's municipal affairs minister.
"He would have to approve them to be able to (implement the changes)," she said. "We did talk to him on some other issues, and he said 'You know what? I am open to listening to anything'."
Boucher said she's more confident in the REN now compared to when officials from the various municipal units starting submitting letters of intent to withdraw in March.
She said it was a domino effect- Guysborough officials put their notice in first, and everyone followed, afraid they would be left holding the bag.