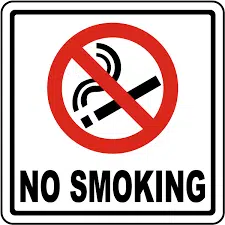 Police say they've laid a charge through the province's Smoke-Free Places Act.
They say a Guysborough District RCMP officer was doing traffic enforcement in Halfway Cove when he stopped a speeding vehicle in June.
RCMP say the driver was smoking a cigar with a 13-year-old passenger in the vehicle.
They say he was belligerent, refused to put out the cigar, and keep smoking.
John Bernard Meagher of Guysborough has been charged with an offence through the Smoke-Free Places Act; he's also been charged with speeding.