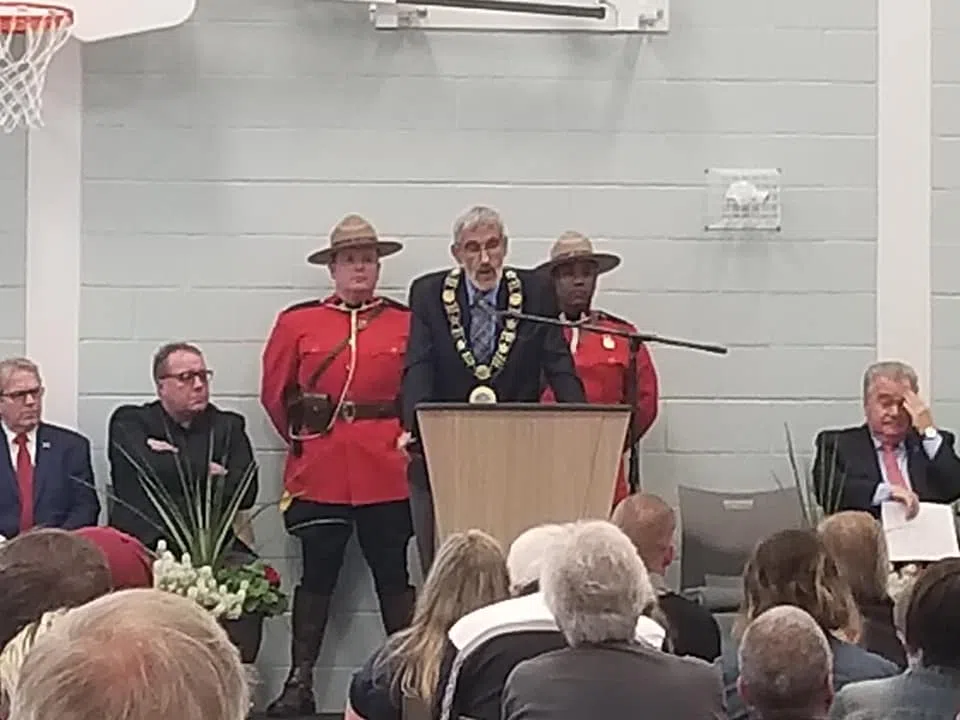 Guysborough's warden says their new Chedabucto Lifestyle Complex is fantastic.
The $11 million recreation facility includes an outdoor rink, a figure-eight skating loop, an artificial turf field and four-lane running track, a new community recreation centre, as well as meeting rooms and offices inside.
Municipal officials held a grand opening in June.
Before July's regular meeting Wednesday, Vernon Pitts, Guysborough's warden, said everyone seems very impressed.
"It has a lot to offer, I'd encourage everyone- you don't have to necessarily be from the municipality- province-wide, come on down, have a look at it," he said. "We have a lot to offer in that facility that, really, a lot of people don't know about."
Pitts said they had a great turnout for the event.
He said there's been a lot of use at the facility every day.