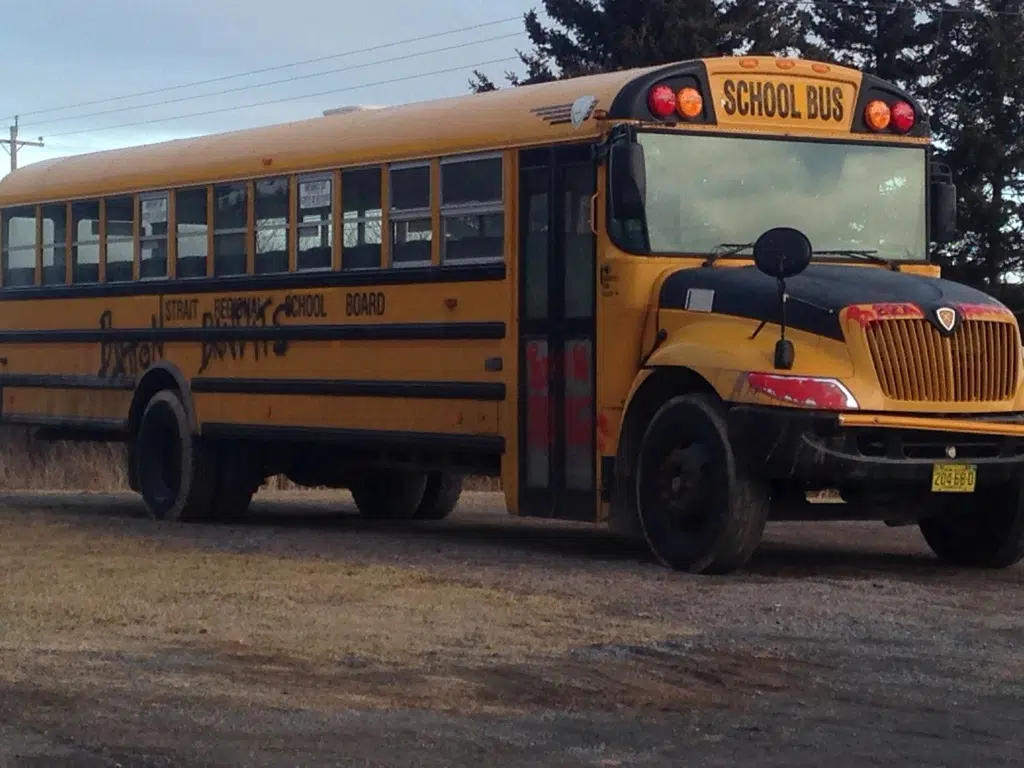 A teen charged after racist graffiti was spray-painted in Antigonish Co. is scheduled to return to court in August.
Police say the suspect, 17, who can't be identified because of his age, faces a count of public incitement of hatred and four mischief counts.
They say he was released on conditions following his arrest.
His case opened with an arraignment hearing in May; he was expected for election-and-plea in Antigonish Youth Court Wednesday.
Instead, the hearing was adjourned until Aug. 15; it was also adjourned in June.
Racist graffiti was found on East Antigonish Education Centre/Academy, a school bus and a nearby sign in March.
RCMP say the charges come after those findings, along with others within the Town of Antigonish.