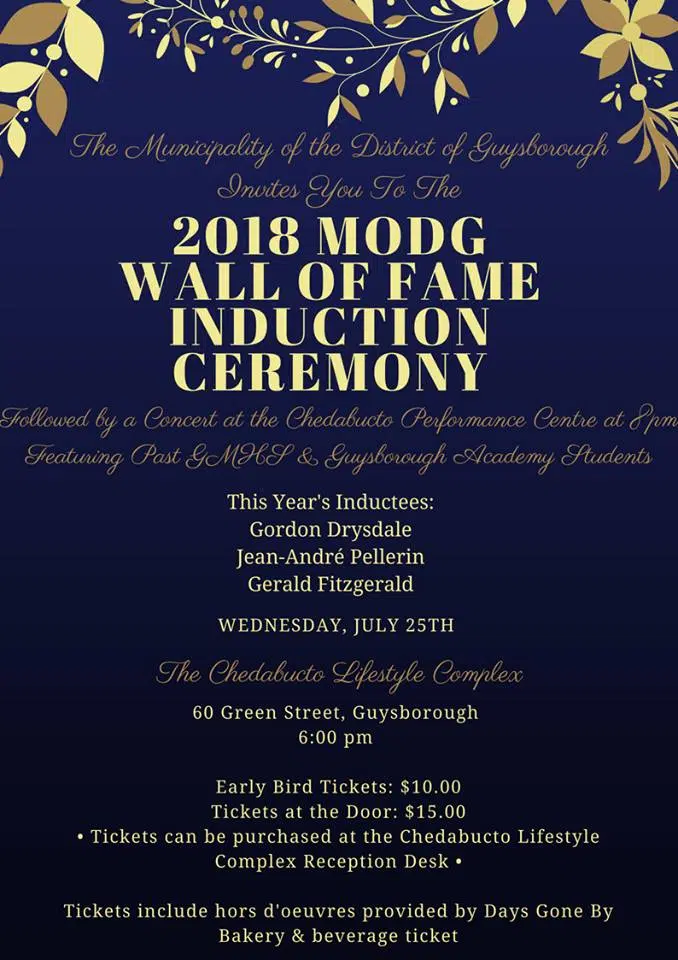 Three people are the first inductees into the Municipality of the District of Guysborough's Wall of Fame.
The induction ceremony takes place at the Chedabucto Lifestyle Complex at 6 p.m.
The inaugural inductees are Gerald Fitzgerald and the late Jean-Andre Pellerin, both as athletes, as well as the late Gordon Drysdale as a builder.
Angie Tavares, the municipality's director of recreation, tells The Hawk the idea came from steering committee members for the new Lifestyle Complex.
"We want to showcase the history of the athletes and individuals in in our municipality."
Tavares says they received six nominations for their first induction ceremony.
She says it's not limited to sports.
"We're just calling it the Wall of Fame," she says. "We just want to honour the history of builders, individual athletes and teams, but also people that contribute to our community in many different ways.
Tavares says they'll induct more members each year.
She says there will only be one inductee per year moving forward.