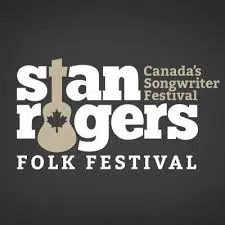 The artistic director of the 22nd annual Stan Rogers Folk Festival says it's shaping up to be a good weekend.
The festival opened with a kick-off event Thursday night; mainstage performances get underway Friday night.
Troy Greencorn, Stanfest's artistic director, says they have more local content in the line-up than they've had in years- it's a "who's who" of East Coast talent- as well as their normal collection of artists from across the world.
Greencorn tells The Hawk ticket sales have been solid.
"We compare each year to previous years, and our advance sales (are) really strong," he says. "All the indicators are that it's going to be a great year."
Greencorn says they expect to have 10,000 people throughout the festival.
He says they've had positive response after they moved it from the July 1 weekend.
"We looked across Atlantic Canada- what we discovered was here was a weekend in the middle of the summer with virtually no major events," he says. "There (were) many reasons to do it, and very few reasons not to do it."
Greencorn says weather was one of the main factors.
He says they had a very wet weekend in 2017, and a hurricane that forced the cancellation of the 2014 festival.
There are daytime workshops and performances Saturday and Sunday, as well as two more mainstage performances Saturday night and Sunday night.