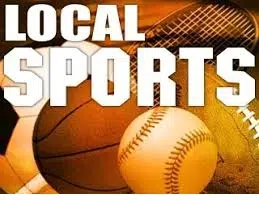 The Little Anse Hawks host the St. Peter's Royals for a double-header in the Richmond Amateur Baseball Association.
The Hawks (8-7) are third in the six-team league, a game-and-a-half behind Isle Madame for second, and two games ahead of the fourth-place Royals (5-8), who are a half-game ahead of Petit-de-Grat and Port Hawkesbury, who are tied for fifth.
The teams have met once so far- Little Anse won 5-0 in St. Peter's in June.
The first game of the twinbill gets underway at the Petit-de-Grat Ballfield at 6:30 p.m.
The AGR game between the St. Andrews Flyers and the St. Joseph's Chiefs has been cancelled.
Two local teams are in action in the Highland Soccer League.
Strait United takes on Northern Nova United in Guysborough in the U17 girls division.
Strait United (0-2-0) is winless, while Northern Nova (2-0-0) has won both their games, including a 1-0 win against Strait United in Stellarton July 5.
The Antigonish Celtics host Fundy United in U15 girls action.
Both the Celtics (0-1-3) and Fundy United (0-0-1) are winless; they played to a 2-2 tie in Amherst July 19.
Both games get underway at 6:30 p.m.
The Antigonish Celtics-Marlow host Dunbrack in Nova Scotia Soccer League U13A boys soccer.
The Celtics-Marlow (1-4-0) are last in the 10-team division with three points, three points back of Halifax City for ninth; Dunbrack (4-4-2) is fourth with 14 points.
It's the first league game between the teams.
It gets underway at 7 p.m.