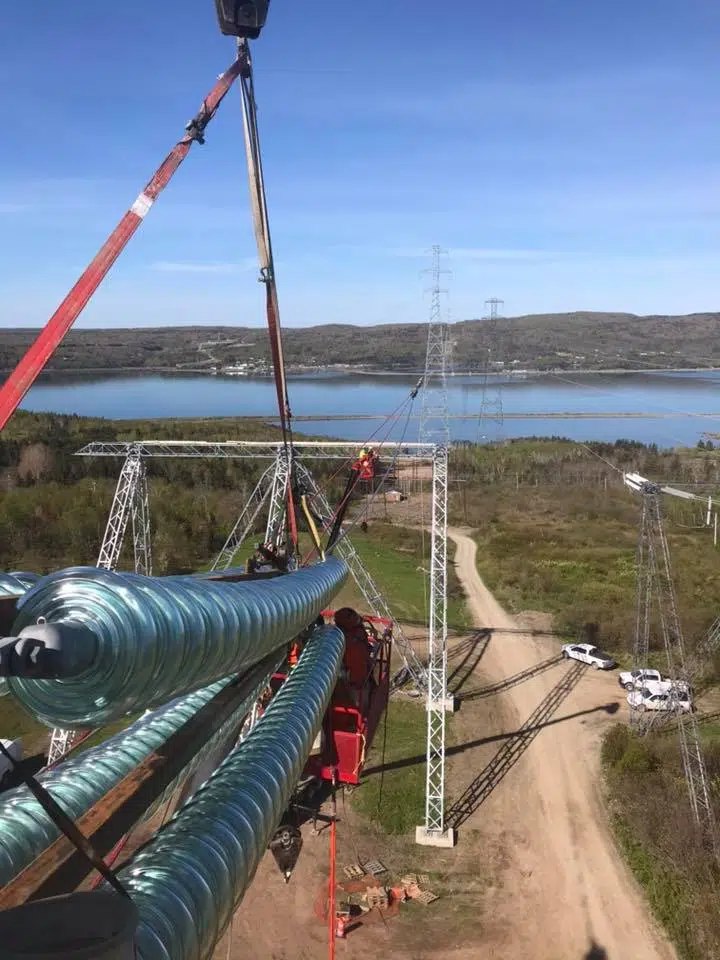 Nova Scotia power says they have safely completed construction of six new transmission towers and installed high voltage power lines across the strait of Canso.
The new power lines will be able to send clean hydroelectrity from Newfoundland and Labrador across the Maritime Link to the rest of the province.
Nova Scotia power says this work will provide a backup connection to the mainland and Cape Breton in case of an outage.
The project represents a $20 million dollar investment for service reliability for the Quad Counties and a commitment to cleaner energy in Nova Scotia.