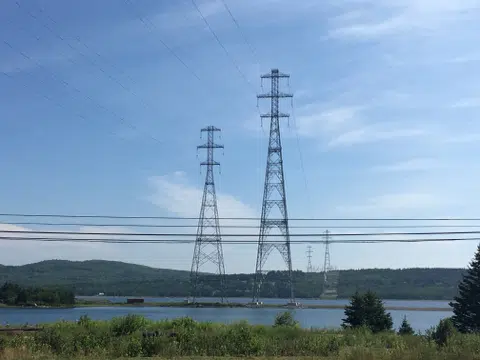 Nova Scotia Power says they have safely completed construction of six new transmission towers and installed high voltage power lines across the Strait of Canso.
The new power lines will be able to send clean hydroelectrity from Newfoundland and Labrador across the Maritime Link to the rest of the province.
Project Manager Tom Flewwelling tells The Hawk that this will benefit Nova Scotia in more ways than one.
"It's more renewable," he says. "Our system becomes more reliable, so (we'll see) multiple, multiple benefits."
Flewwelling says how important the project was for the Quad Counties.
"A loss of these lines, along with the additional power flows from the Maritime Link, if we were to lose this link we would lose a very important link between Cape Breton and the mainland."
Nova Scotia Power says it will provide a backup connection to the mainland and Cape Breton in case of an outage.
The project represents a $20 million investment for service reliability for the Strait Region, and a commitment to cleaner energy in Nova Scotia.