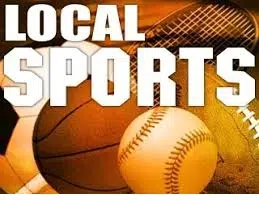 The St. Peter's Royals host the Isle Madame Mariners in the Richmond Amateur Baseball Association.
First pitch at the St. Peter's Ballfield is 6 p.m.
It's the second game in three nights between the teams; they met in St. Peter's Tuesday night.
Two local teams square off in the Highland Soccer League.
Strait United hosts the Antigonish Celtics in the U15 boys division.
The Celtics (3-2-0) are second in the four-team division with nine points, nine points behind Northern Nova for top spot, and six points ahead of third-place Fundy United; Strait United (0-4-0) is last.
Antigonish won the only league game between the teams, 5-1 at home in July.
Game time is 6:30 p.m.
Three local teams are in action in the Nova Scotia Soccer League.
Highland FC visits Cape Breton in the U13AA girls division at 6:30 p.m.
The teams are at the bottom of the standings in the six-team division; Highland FC (1-6-2) is fifth with five points, 10 points behind Halifax City for fourth, and five points ahead of last-place Cape Breton (0-11-0).
The teams have played one league game so far; Highland FC won 4-2 in the season opener for both teams in Antigonish in May.
The Antigonish Celtics-Marlow (1-4-0) visit United DFC (8-2-1) and the undefeated Antigonish Celtics-Read (3-0-2) visit Halifax Co. (2-5-2) in U13A boys action at 7:30 p.m.