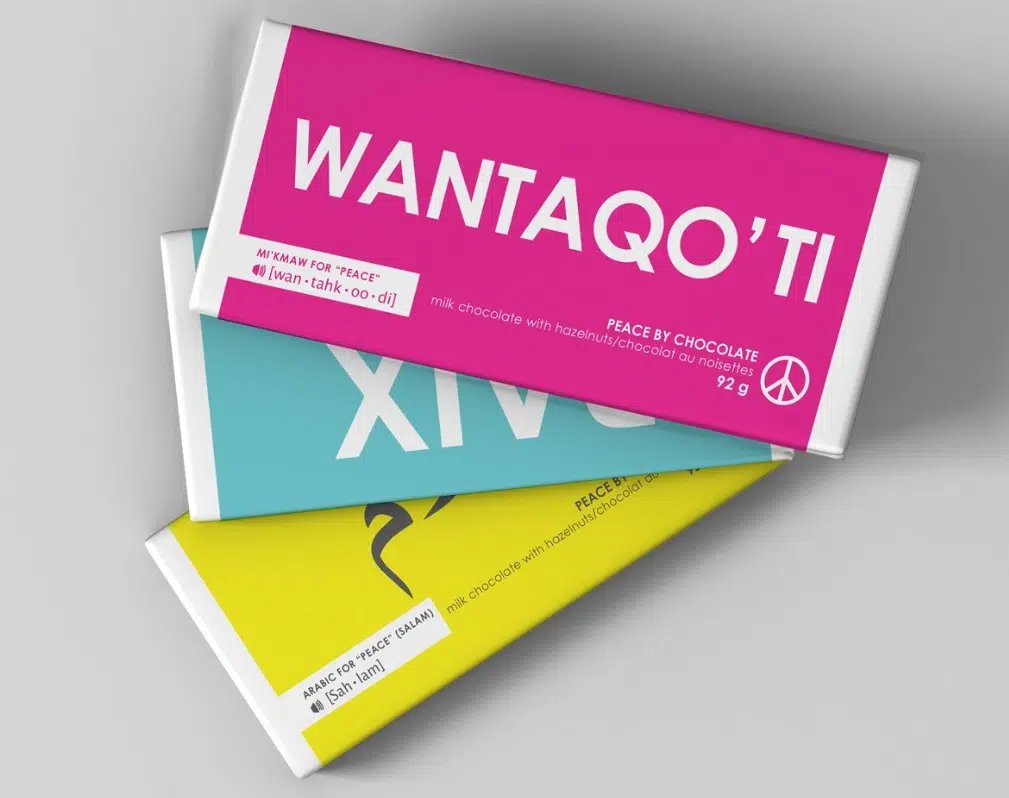 An incredible local success story from a chocolate company in Antigonish.
Peace by Chocolate is headed By Tareq Haddad a Syrian refugee who came to Canada only a few years ago with his family.
Determined to restart the family's chocolate business that was left behind in Syria, they began making the product in their kitchen.
They moved to a larger facility within the past year and now, Haddad tells The Hawk they are ready to go nation wide.
"We partnered with Sobeys to start selling our products in Atlantic Canada since Christmas of 2017," he says. "The company now is planning to be nation wide in all Sobeys across the country."
Haddad says when they landed in Canada he didn't expect the company to grow as fast as it did.
"When we arrived in Canada in 2016 we told all the new founders it would take us 10 or 20 years to have a business nationwide in Canada," he says. "But it really didn't take us more than a year and a half."
Haddad says the level of supprt from the community has been overwhelming.
He's also nominated for E-Y Atlantic Entrepreneur Of The Year 2018.