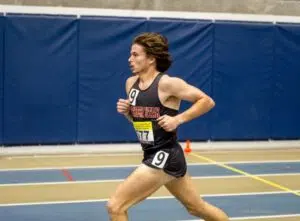 A track and field athlete from Antigonish Co. has signed a sports management agreement.
Mike Tate of Heatherton has signed with Run-Fast Sports Management; reps will work with him as he turns his focus to professional running by negotiating sponsorships and arranging his races in our country and overseas.
Tate, who competed at Southern Utah University, is considered one of the top NCAA track and field athletes from the 2018 graduating class; his next race is the Canadian Road 5k Championships in Toronto Sept. 9.
He says he hopes to represent our country at the 2019 World Cross Country Championships in Denmark and the 2020 Summer Olympics in Japan.