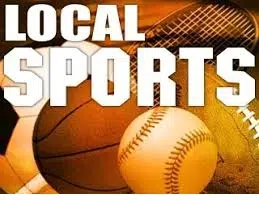 The 2018 AGR championship tournament gets underway.
The Heatherton Warriors take on the St. Joseph's Chiefs in the first game of the round-robin portion of the tournament at 7 p.m.
The Warriors (11-3) finished the regular season tied with Pomquet for top spot; the Chiefs (2-9) were fourth.
The Pomquet Acadians (10-2) play the last-place St. Andrews Flyers (1-10) at 9 p.m.
The round-robin continues Friday night; the semi-finals and championship game are Saturday; you can find a link to the full schedule here.
All games are at the Pomquet Recreational Ballfield.
A pair of local teams have games in the Nova Scotia Soccer League.
The Antigonish Celtics visit the Storm in U15A boys action at 6:30 p.m.
The Celtics (3-2-1) are tied with Halifax City for sixth in the nine-team division with 10 points, four points behind Central for fifth, and four points ahead of eighth-place East Hants; the Storm (7-5-0) are third with 21 points.
It's the first league game of the season between the teams.
Highland FC (6-4-4) takes on Valley United (6-4-4) in the U15AA girls division in Halifax at 7:30 p.m.
The teams are tied for fourth in the six-team division with 22 points, two points behind Halifax Dunbrack for third, and 21 points ahead of last-place Halifax Co.
It's the third and final regular season game between them- they tied the first two by identical 3-3 scores.
Highland FC is playing for the second time in as many nights; they defeated United DFC 5-1 in Stellarton Tuesday night.