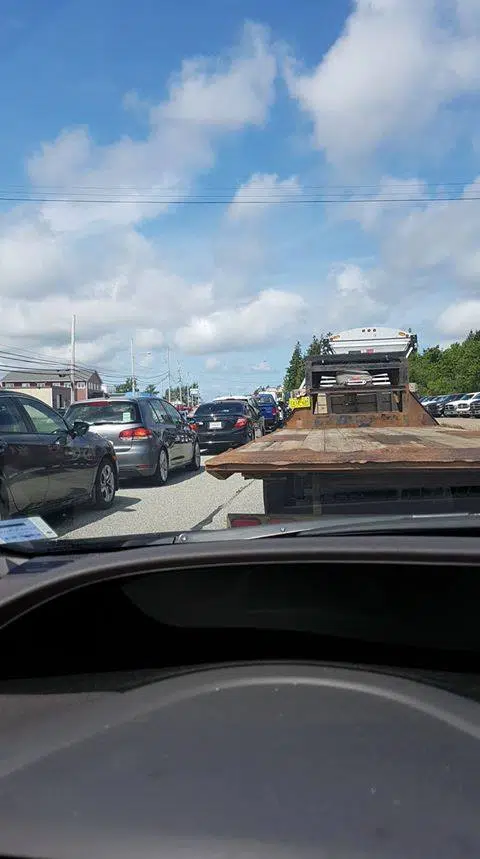 Port Hawkesbury RCMP say they have an officer on scene to try to help clear the traffic logjam at the Canso Causeway.
Traffic was reduced to one lane because of Nova Scotia Power work in the area; the problem was compounded when a boat went through the Canso Canal, causing longer backlogs.
RCMP S/Sgt. Greg Redl tells The Hawk they received a call regarding the situation, and have sent a member to the rotary in Port Hastings to try to help get traffic flowing again.
There were reports some people had been waiting as long as two hours; traffic on the Cape Breton side has been backed up as far as the Royal Canadian Legion on Reeves St. in Port Hawkesbury.