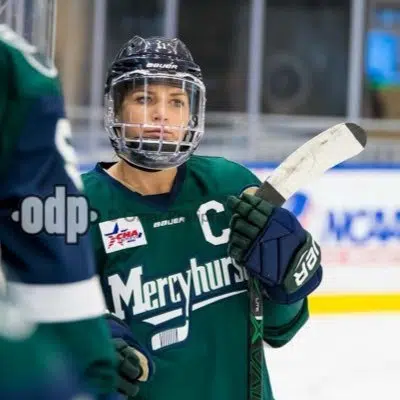 A hockey player from the Quad Counties has been drafted into the Canadian Women's Hockey League.
Jennifer MacAskill of Aulds Cove was taken in the sixth round of the CWHL's draft by the Worcester Blades Sunday.
MacAskill recently graduated from Mercyhurst University in Pennsylvania, where she was the captain of the women's hockey team in her final season.
She also accepted the assistant coaching job at Manhattanville College in White Plains, New York while she studies for her Master's in Sports Business Management.