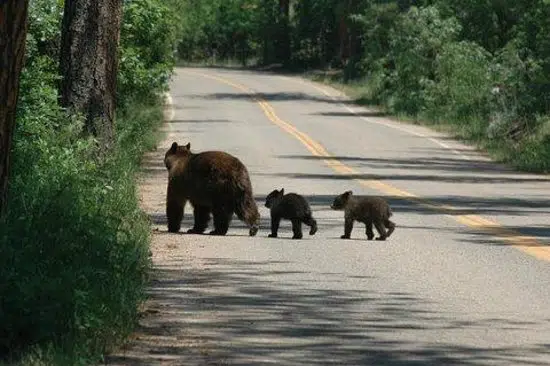 The visitor safety and fire operations coordinator for Parks Canada says bears in the Cape Breton Highlands are causing traffic problems.
Erich Muntz says residents and tourists are seeing bears on the side of the road, and stopping to watch them.
Muntz tells The Hawk they call it a bear jam.
"A bear jam is basically a traffic jam caused by bears on the side of the road," he says. "Cars will slow down and often stop and, in some cases, actually get out of their vehicle and try to get those pictures of bears that are kind of too close."
Muntz says they haven't had any serious incidents, but have had bears who have given common warnings to people who are too close.
He says you should enjoy the sight, but be cautious.
"The best thing to do is slow down, put on your four-way flashers (and) pull all the way off the road," he says. "If you want to see the bear, stop for a moment, and then roll on through."
Muntz says people hanging around is what's causing the bear jams they've been experiencing all summer.