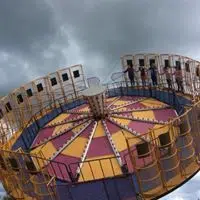 The 155th Eastern Nova Scotia Exhibition will start Aug 29.
Manager of the exhibition Donald MacLellan says that the exhibition usually draws about 12,000 people.
He says the weather is usually a factor in the size of the crowd.
MacLellan tells The Hawk they have a wide variety of events planned.
"We have the usual events, 4H on Wednesday, on Thursday a lot of light horse classes, friday a cattle show," he says. "Saturday we have Canine Flyers from Truro, Sunday we have draft horses."
Maclellan says the exhibition will also have live entertainment featuring Ashley MacIssac.
"Ashley MacIssac is on Saturday evening at 6:30 outside," he says. "Its been 25 years since he was here, hes pretty excited and his bringing a couple of entertainers with him."
The exhibition will run until Sept 2.