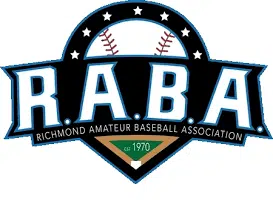 The 2018 Richmond Amateur Baseball Association award winners have been announced.
Zack Bond, a pitcher and shortstop with the Isle Madame Mariners, has been named the league's most valuable player; Drake Boudreau, his Mariners teammate, earned the best pitcher award.
Maurice Boudreau, a shortstop with the Petit-de-Grat Red Caps, was named best defensive player; Spencer McNamara, a pitcher with the Port Hawkesbury Bucs, is the rookie of the year.
Darren Campbell of the St. Peter's Royals and Ryan Samson of the Little Anse Hawks share the coach of the year award.
Isle Madame's Callum Boudreau was named playoff MVP after the Mariners won their first-ever league title.
Dobson Boudreau (catcher), Sandy Sofan and Leigh Bourque (first base), Joel Fougere (second base), Zack Bond (shortstop), Tyler Babin (third base), and Jonathan Stone, Justin Delorey and Jonathan Gosbee (outfield) have been named to the 2018 RABA all-star team.