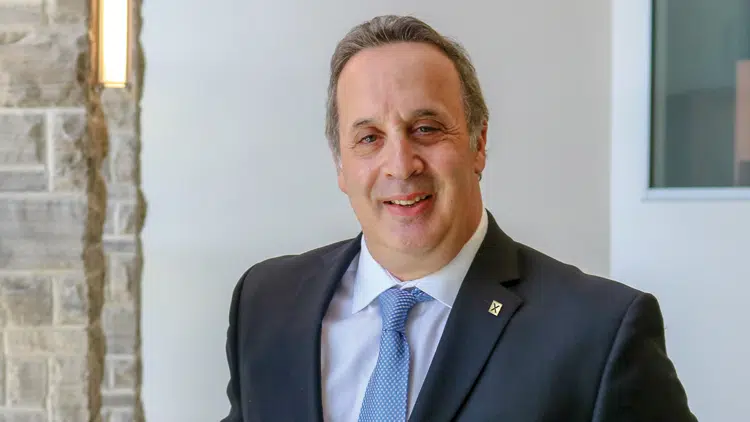 Students will head back for the 2018-19 academic year at StFX Tuesday.
Some students studying in the areas of government, public policy and leadership are already enrolled in their classes, but won't be in their new building until the 2019-20 academic year.
University officials say the Brian Mulroney Institute of Government, which is under construction, remains on schedule to open in the fall of 2019.
Don Abelson, who was introduced as the Mulroney Institute's first president Aug. 21, tells The Hawk he's already started in the role.
"Behind the scenes, I have certainly started in terms of coming up with some ideas for the institute," he says. "Officially, my position doesn't start until January, but between now and then I will be on campus periodically."
Abelson says he's excited for the finished product.
"I have seen it a few times during my visits to campus," he says. "I think it's going to be an incredible structure- they've pulled out all of the stops."
Abelson says university officials will hold a ribbon cutting ceremony for the building in June 2019.
Photo credit: StFX