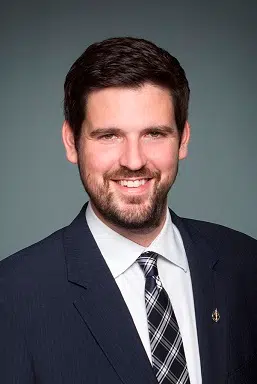 The Member of Parliament for Central Nova has been appointed Parliamentary Secretary to the Minister of Environment and Climate Change Canada.
Prime Minister Justin Trudeau announced the new role for Sean Fraser Friday.
Parliamentary secretaries are members of the government appointed by the Prime Minister to assist cabinet ministers with their parliamentary duties.
Fraser tells The Hawk he has experience and passion on the subject.
"In addition to my full-time private practice gig I had before politics, I did a bit of pro-bono work for groups like the Centre for International Sustainable Development Law," he says. "Quite honestly, the environment- and climate change- is something I've cared about from the time I was a young kid in elementary school."
Fraser has served on the Standing Committee for Transport, Infrastructure and Communities, as well as the Standing Committee on the Status of Women during the past two sessions of the House of Commons.
He says he's focused on the task in front of him.
"I think right now I'm focused on doing the best job in the position that I've been given," he says. "I think if you start looking too far down the road about where you're going to land in Ottawa, that's a very quick way to forget your responsibilities to the constituents at home."
Fraser says he'll use his platform in Ottawa to make a difference back home, and focus on improving the quality of life for residents in his riding and province.