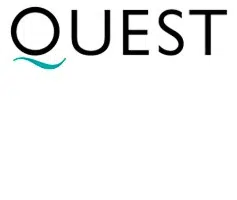 Members of a non-profit organization who are trying to make communities in the country greener are holding a workshop in the Quad Counties.
QUEST officials have joined their counterparts with the Department of Energy and Mines to hold a workshop in Port Hawkesbury Friday.
It will be at the Port Hawkesbury Civic Centre from 9 a.m. until 3 p.m.
Samantha Peverill, the company's senior lead of Atlantic services, tells The Hawk the event is a fun learning experience for long-term solutions to cleaner energy.
"The idea is to engage the community about their potential energy future," she says. "It's meant to be an event around learning and connecting, seeing your community from different perspective, (and) envisioning the livability of that community from an energy perspective over the long term."
Peverill says the workshop, which is free, will include information on a few different types of energy, including electricity and thermal energy.
She says they'll have more than just information packages.
"We'll be running through a really fun interactive mapping exercise where you get to draw all over your community in map form," she says. "You've got stickers to represent potential beautiful buildings of the future- that sort of thing."
Peverill says anyone in the area is invited to the workshop.