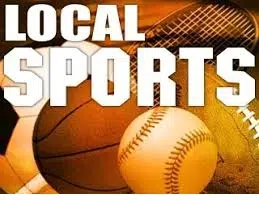 The 13UA Peewee Baseball Provincials in Port Hawkesbury wraps up in Port Hawkesbury.
The Semi-finals have been set-up with the 9am game matchup….Sydney vs host Cape Breton West
At 11:30: Bridgewater takes on Tri-County
Winners will advance to the championship game Sunday afternoon.
Strait United has advanced to the cross-overs at the 15UB girls soccer provincials taking place in North Sydney.
They are sporting a 2 and 0 record.
Strait United will meet Thunder FC at 9:30 Sunday morning.
The championship game is Sunday afternoon.
The StFX soccer teams are back in action on home turf.
The X-Men and X-Women opened their 2018 AUS seasons with wins against Moncton in Antigonish Saturday.
They host the UNB Varsity Reds in their second games in as many days at Oland Stadium.
The women start at 1 p.m.; the men get underway at 3:15 p.m.
The StFX baseball team is in action for the second time in as many days.
The X-Men kicked off their 2018 season when they took on the Dalhousie Tigers in a double-header in Antigonish Saturday.
In the first game StFX lost 10-0.
In game two StFX won 14-4.
They host the UNB Varsity Reds in another twin bill at Dr. J.H. Gillis High at 1 p.m.
Labatts slo pitch finals:
Pomquet Field A division
10:00 triple x vs pomquet pioneers
11:30 raiders vs heatherton
2:30 Championship
Lower South River field B division
10:00 Hughie's donators vs AA Monroe
11:30 St. Andrews vs canso
1:00 championship