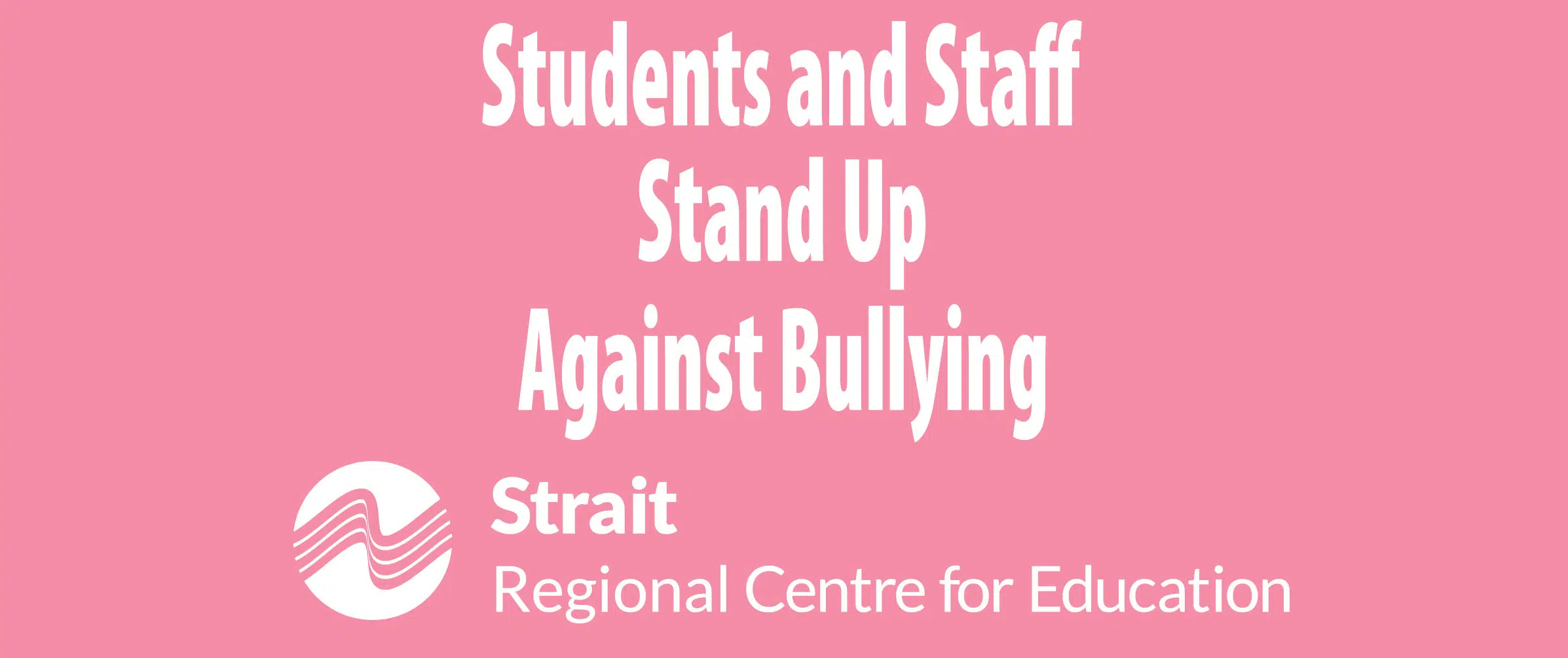 Students and educational staff members across the province are asked to wear pink Thursday.
It's Stand Up Against Bullying Day, an anti-bullying initiative that started at Central Kings Rural High School when two grade 12 students rallied behind a new student to the school being bullied for wearing pink.
Sharon MacCuspic, the director of programs and student services for the Strait Regional Centre for Education, tells The Hawk Stand Up Against Bullying Day is important.
"It's a time to celebrate and recognize the importance of positive, safe, inclusive, and healthy learning environments and relationships," she says. "Really, the objective is to raise awareness of healthy, respectful, responsible relationships."
MacCuspic says bullying is always a concern, regardless if takes place online or offline, because it impacts a student's well-being and ability to learn.
She says there are many opportunities for students to learn more about bullying.
"There are a number of school-wide approaches offered at all grades throughout the year to nurture positive relationships," she says. "For example, there are opportunities in the elementary and junior high health curriculum, as well as specific instruction on social-emotional learning in all of our elementary schools."
MacCuspic says we're better able to support our schools to maintain safe and welcoming learning environments by working closely together.